The Nordic EMBL Partnership celebrates International Day of Women and Girls in Science
Women scientists of the Nordic EMBL Partnership on the forefront of molecular medicine research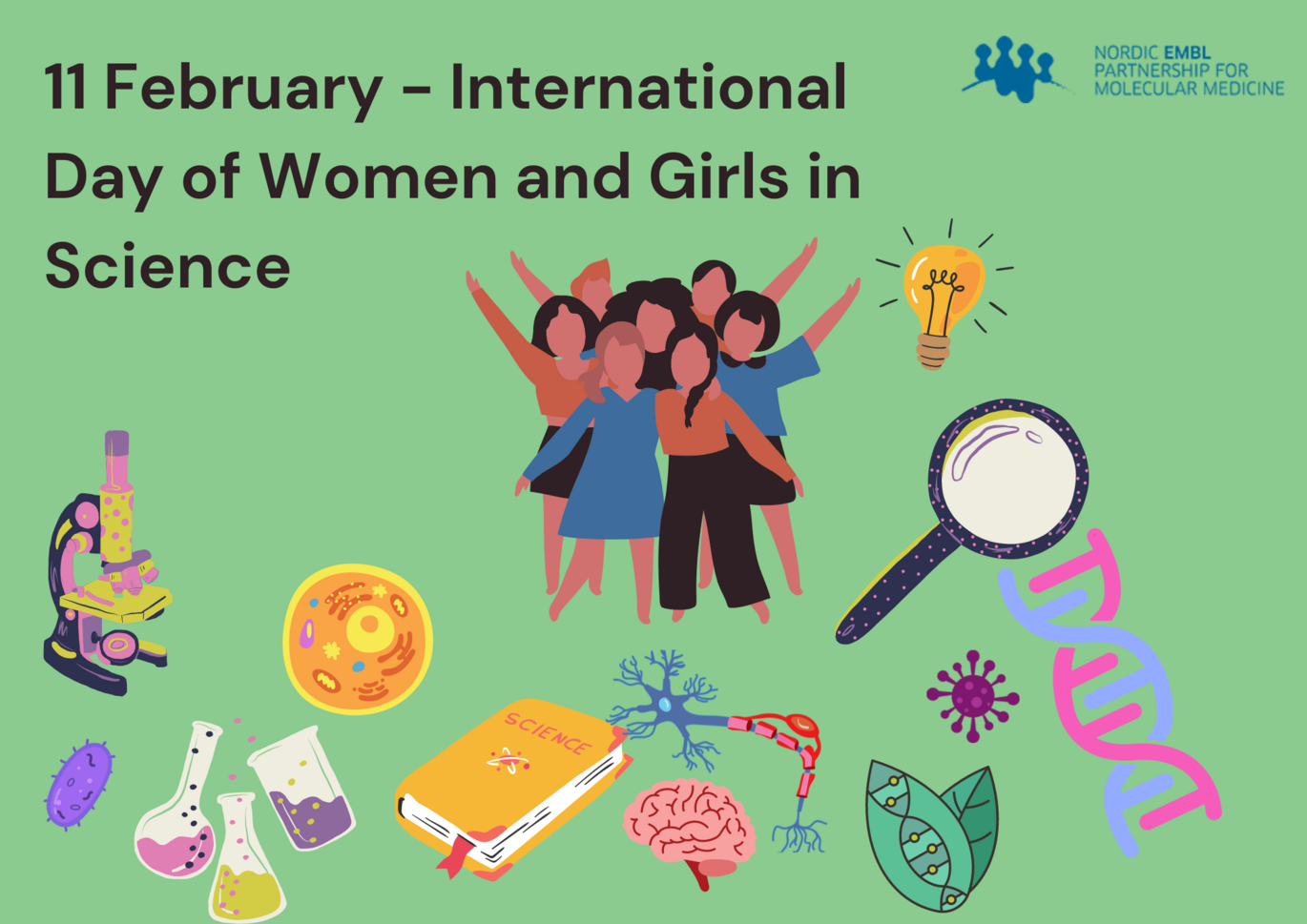 The 11th February is International Day of Women and Girls in Science. Gender inequality persists at all levels of science, technology, engineering and mathematics (STEM) disciplines worldwide, even though these fields are critical drivers of economy and growth.
Although progress has been made throughout the years thanks to gender equality initiatives, further work is required to enable education reaching more girls and women, to increase the number of women taking up positions in STEM roles, to eliminate the existing pay gap, and to create stable career paths for women where they can grow and take on top positions at the workplace.
On this special day, the Nordic EMBL Partnership is placing some of its female colleagues from different roles, or initiatives, to the spotlight to show and encourage girls and women to dream and lead a career in science.
The Nordic EMBL Partnership features women tackling challenges of modern biomedicine