MIMS introducing Laura Carroll: Developing and applying methods to analyze massive microbial genomic and metagenomic data sets
Dr Laura Carroll, assistant university lecturer at the Department of Clinical Microbiology (Umeå University), DDLS Fellow, MIMS Investigator, UCMR PI and IceLab Affiliate. She wants to develop methods that biologists and clinicians can use to draw conclusions from their omics data—especially genomics and metagenomics data—to improve human, animal and environmental health.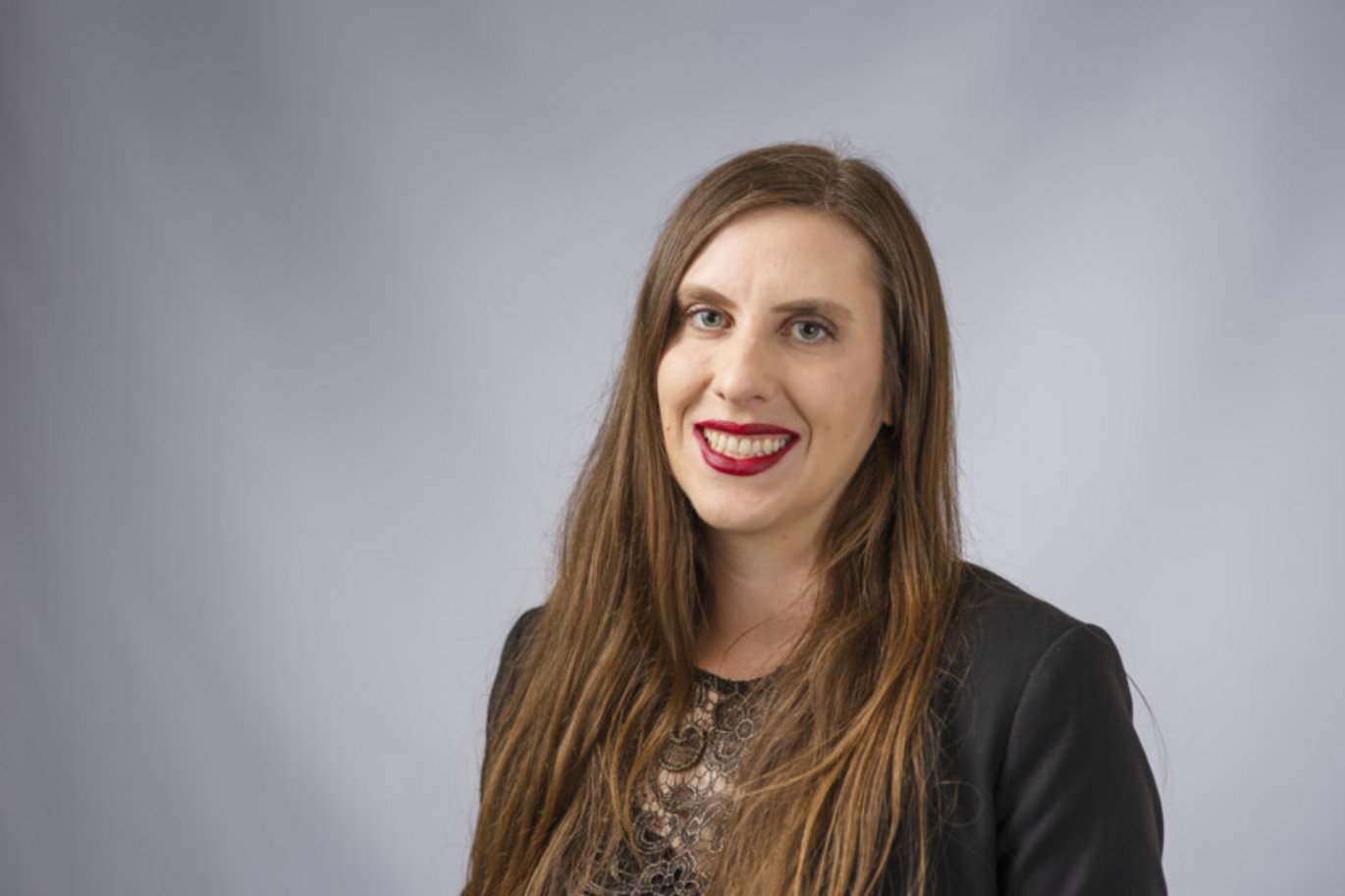 The original article appeared on the MIMS website on 10 February 2023.
Laura joined the life science research community at Umeå University during autumn 2022, thanks to a recruitment in the frame of the SciLifeLab & Wallenberg National Program for Data-Driven Life Science (DDLS). As a computational biologist, Laura often felt labelled "too computational" or "too applied" when applying for jobs in the field of biological or computational research.
"I develop and apply methods to analyze massive genomic and metagenomic data sets derived from microbes. Through my research, I attempt to leverage this publicly available data to draw meaningful biological conclusions. My research is a perfect fit for the DDLS program, which aims to facilitate research that fills the gap between the biological sciences and the computational sciences. I finally feel like this is where I belong, and I think other DDLS fellows feel the same way, too."
The path leading to Umeå started in Basel, Switzerland, in 2018. Through a US National Science Foundation (NSF) grant that she acquired during her PhD studies, Laura spent almost a year as a visiting researcher at ETH Zurich. This was the first time in her life, in which she was away from her home country, the USA, for a longer period of time.
"I fell in love with Europe. I love the work-life balance, that people indeed have a life outside of work, you are entitled to take holiday and there are active workers' rights at all levels of the workplace. After my time in Switzerland, I wanted to do a postdoc in Europe, but I was sure that I would move back to the US afterwards."
She got a 3-year postdoc position at EMBL-Heidelberg in Germany and was further introduced to the European research and academic system. Her network of collaborators exploded, helping her to bridge the European genomic and metagenomic research network with the American.
The coronavirus pandemic also found her in Heidelberg, and that was the point when she realized how grateful she was for the level and accessibility of healthcare and lifestyle in Europe. When she started to apply for some available positions in relevant fields, Laura found the DDLS job advert from Sweden:
"The description fit perfectly, it felt like that it was written for me. I told myself that I needed to apply for this, even though I had no clue where Umeå was. I thought that I probably wouldn't end up taking a job in a place I had never heard of before. This is how I faced my interview at the start, which turned upside-down completely while visiting Umeå. I loved the town, the vibes I felt in the city and at the university, I felt really supported and surrounded by good people. This was a unique experience, which I had not felt anywhere else I had interviewed at! So, I decided to follow my instincts, move to Umeå, and I couldn't be happier!"
Laura describes, what others called before her, the "Umeå spirit", how she felt upon starting her position at the university: support, kindness and openness. She says that this combination, together with the relaxed work atmosphere, the lack of harmful internal competitiveness, and the immense opportunity for collaborations already from someone's start, is very special.
"At Umeå University, there is a strong molecular biology, chemistry, biochemistry, physics environment here, with many interactions, so I feel that I will fit in here well. There are so many already ongoing cross-disciplinary collaborations and initiatives at a level I have never seen before, including more and more that require bioinformatics and computational biology approaches. My research requires this, so I have to say again that I feel that I am in the perfect environment. I don't think that I have ever had this many opportunities for inter-disciplinary collaborations so early on after starting somewhere.
Being a member of MIMS gives me another level of collaboration potential, an instant group of people who are working on molecular biology problems, a lot of them in the field of microbiology, to whom I can easily reach out to and find common ground immediately. Not only can I get feedback and help from my colleagues in the biological sciences, but also from my computational colleagues as well. I am already collaborating with some MIMS group leaders. The connection with the Nordic countries and EMBL via the Nordic EMBL Partnership is further widening my network of research collaborators and allowing me to stay in touch with my previous alma mater, EMBL."
International Day of Girls and Women in Science is celebrated on 11th February. This day is dedicated to highlight the worldwide gender gap, especially when it comes to the number of women, at all levels of science, technology, engineering and mathematics (STEM). Gender equality has always been of great importance to Laura. Compared to when she was an undergrad student, the ratio of women in STEM has increased; however, this topic still needs to be discussed, and further change is required.
"Now I have a position, which comes with a certain level of power, and having more women represented in such positions is great! However, I am not going to pretend that the road leading here was super easy, especially in more math- and computational-oriented fields. I believe that conscious efforts are needed to not only recruit more girls and women into STEM, but to retain them, and one needs to dedicate every day towards supporting girls and women in STEM disciplines."
Laura has loved math her whole life; it was her favorite subject throughout her education, and she intended to pursue it in university. However, upon entering university, in her first math class, she walked into the room and realized that she was the only girl there. Her peers and the environment were not welcoming, and soon she began to question whether she still liked math. This led to her changing her major to genomics because it felt more inclusive. It had the math but also bioinformatics and biology, and more women were enrolled in her courses.
"As time passed, I realized what the real problem was with the math program. It wasn't me or me not liking math anymore. The problem was in the system. When I began graduate school, I was older, more mature, and more self-aware, and I decided that I would try math and statistics again, but this time, I wouldn't let anyone make me feel like I didn't belong there. Not only did I fall in love with math all over again, but I also fell in love with computational biology.
My message to girls and women in science and technology: Don't give up! Find a mentor, a woman who knows what you are going through, or a man who will be your ally. Reach out for help, guidance and resources. There are many groups available nowadays for women in math, computational sciences, coding, or any other STEM field, and find support in these groups. The support of a fellow peer you trust is very helpful.
You can also look for me! "