Visiting the first EMBL Imaging Centre symposium
Researchers from Umeå and Aarhus attended the first EMBL Imaging Centre symposium at the end of May 2022. Read about their experiences and take on what the Centre has to offer.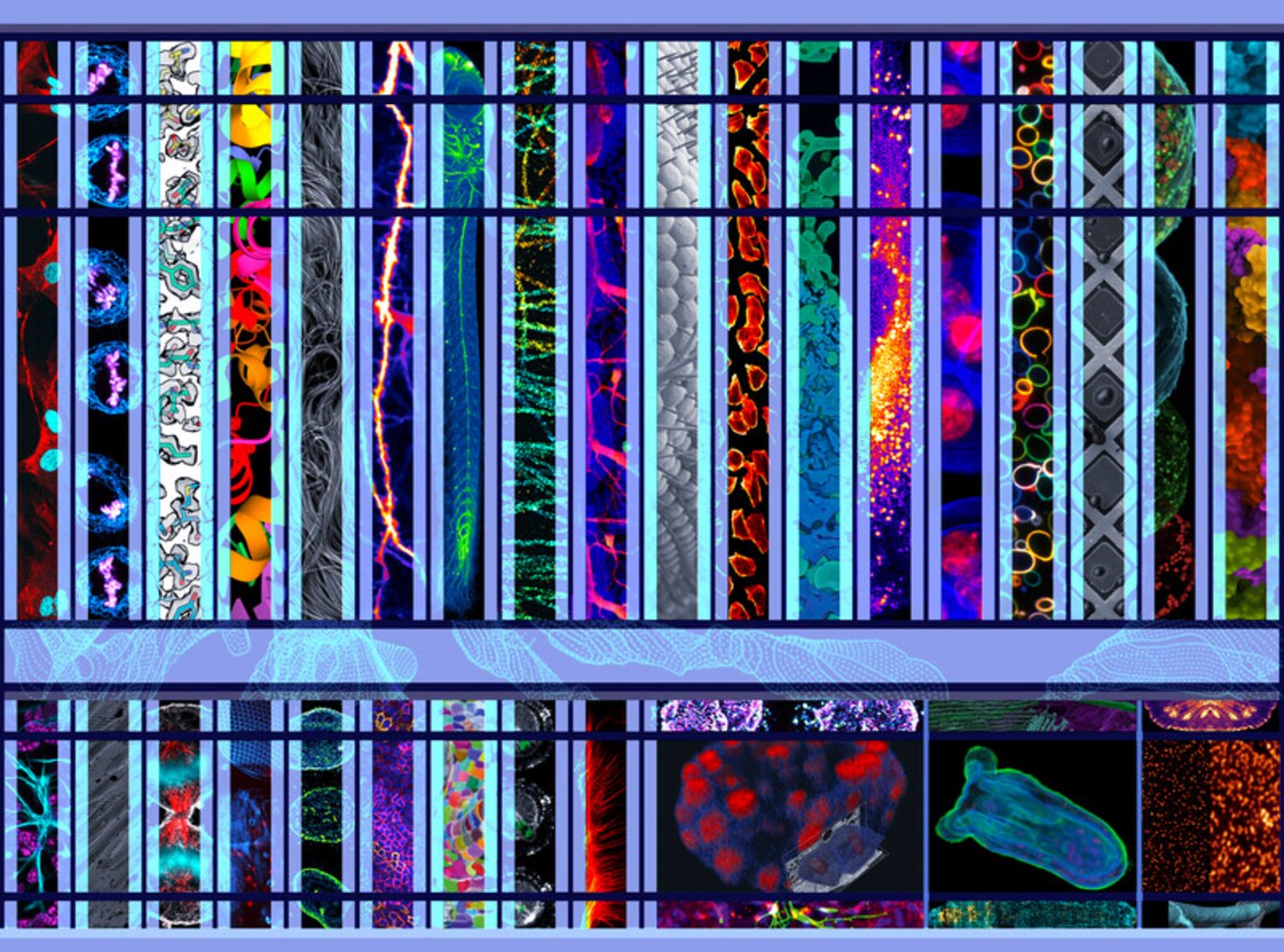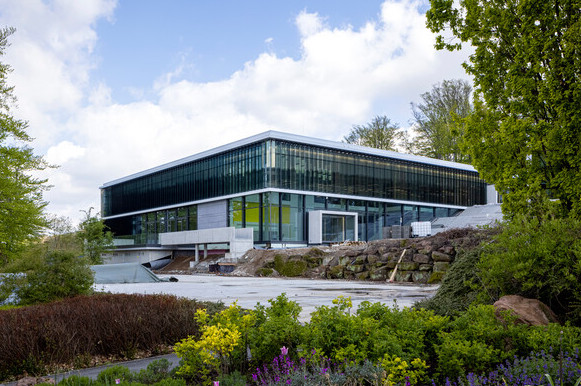 The recently inaugurated EMBL Imaging Centre held its first symposium, 'Enabling imaging across scales' at the end of May 2022 in Heidelberg, Germany. I recently caught up with two scientists, one from Sweden and one from Denmark, to grab some snippets of their experience at the symposium.
Selma Dahmane, PhD is a Marie Skłodowska-Curie postdoctoral fellow working in Lars-Anders Carlson's group at MIMS, the Swedish node of the Nordic EMBL Partnership, and the Wallenberg Centre for Molecular Medicine at Umeå University.
Lisbeth Schmidt Laursen, PhD is the Imaging Coordinator at the Department of Molecular Biology and Genetics (MBG) at Aarhus University. Dr. Schmidt Laursen received a DANEMO Fellowship to attend the event in Heidelberg. DANEMO is a research support initiative drawing scientists and students in Denmark to opportunities at EMBL and EMBO, and is currently hosted by DANDRITE, the Danish node of the Nordic EMBL Partnership, at Aarhus University.
What was especially notable about your experience at the EMBL Imaging Centre symposium?
Selma Dahmane: It was a pleasure to attend the symposium in Heidelberg to get a glimpse of the technologies available in the new facility. I was particularly fascinated by their new "MINFLUX" system - a super star of super-resolution microscopy that enables identification of fluorescent proteins down to 4 nm resolution, the highest resolution achieved so far!
Lisbeth Schmidt Laursen: This opening symposium was a good mixture of lectures from leaders within the bioimaging field, a chance to network and most of all an excellent opportunity to actually see the new facility and to be introduced to the possibilities it offers.
What opportunities do you see the EMBL Imaging Centre providing for Nordic researchers?
Selma Dahmane: I think there will be plenty of opportunities for Umeå's cryo-EM and fluorescence imaging facilities to collaborate and synergise with the EMBL Imaging Centre. More facilities means more scientists will have the opportunity to think about ideas of how to use them for future discoveries. To quote Richard Henderson, Nobel prize winner for Chemistry in 2017, who said at the symposium: "it is good to achieve the highest resolution in imaging, but it's even better if this technology is affordable and accessible to everyone".
Lisbeth Schmidt Laursen: We are in the setup phase of a bioimaging facility here at MBG, at Aarhus University, so we look forward to being able to take advantage of the highly specialized equipment and expertise offered through the EMBL Imaging Centre. This possibility will help us to address very specific imaging questions that we do not have the ability to address with the current equipment in our department.
The EMBL Imaging Centre at EMBL-Heidelberg (Germany) offers researchers in Europe and beyond open access to electron and light microscopy, including correlative approaches, to enable research across scales in biology. To learn more about their technologies and services, training and workshop, and research and innovation check out their website.
The Umeå Centre for Electron Microscopy (UCEM) and Biochemical Imaging Centre Umeå (BICU) at Umeå University (Sweden) are nodes of excellence in electron and light microscopy, respectively, offering services and training for Swedish and international researchers. UCEM provides world-class resources for electron microscopy for structural and chemical characterizations as well as cryo-electron tomography enabling in situ structural biology. BICU offers quantitative fluorescence microscopy for both super-resolution and live cell imaging.
With funding from NordForsk for the Nordic EMBL Partnership research infrastructure hub, MIMS will offer a course in December 2022 in Advanced Methods in Correlative Light and Electron Microscopy, providing insight into the biophysical characterisation of molecular interactions and structural analyses of living cells.
UCEM Director Linda Sandblad who also visited the EMBL Imaging Centre recently, describes the collaboration potential: "I had the great opportunity to meet the Imaging Centre directors, visit the house, labs and instruments, and chat with Team Leaders Simone Mattei and Timo Zimmerman earlier in May. We have many things in common and could already plan future collaborations."
The EMBION Cryo-EM Facility is a national research infrastructure in Denmark. At Aarhus University, EMBION offers state-of-the-art equipment, workflows and support to researchers in academia and industry for cryo-electron microscopy studies of biological samples. EMBION is open to academic and industry scientists in Denmark and to international researchers via international partnerships, such as the Nordic EMBL Partnership.
The MBG Bioimaging Core Facility at the Department of Molecular Biology and Genetics at Aarhus University (Denmark) provides easy and efficient access to and training for a variety of light microscopy technologies including widefield fluorescence, confocal and stereomicroscopy for researchers in the Department of Molecular Biology and Genetics. Facility staff also offer consulting for experimental design and data analysis to ensure best outcomes.
The Nordic EMBL Partnership for Molecular Medicine provides technology services and core facilities in bioimaging and microscopy, genomics, high-throughput screening and more. Read more.