The annual Nordic EMBL Partnership meeting 2020: Connecting with colleagues to increase future interactions
MIMS hosts the 10th annual Nordic EMBL Partnership meeting from Umeå, Sweden.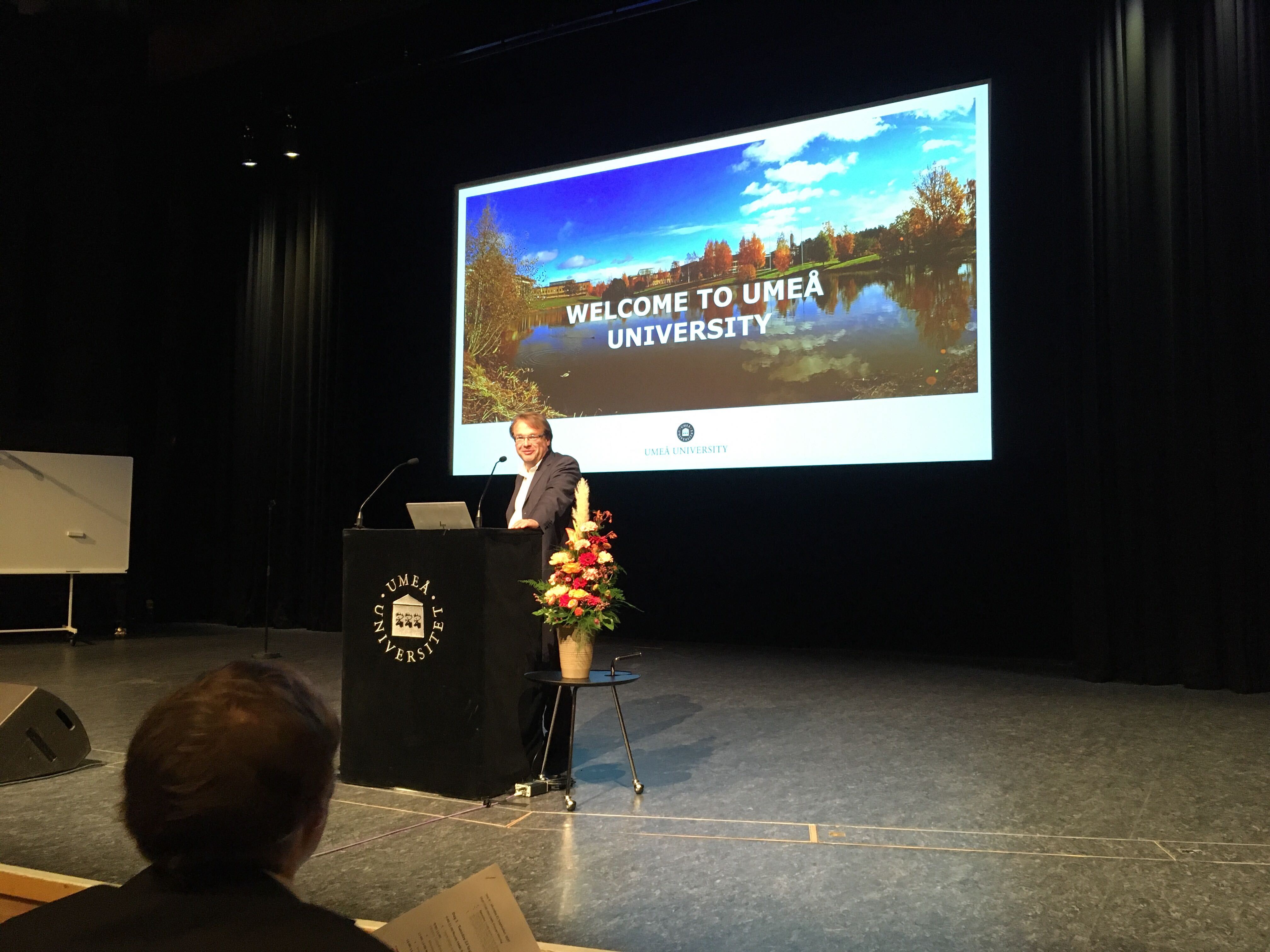 The Nordic EMBL Partnership for Molecular Medicine held its 10th annual conference in slightly different circumstances to previous years.
MIMS (Laboratory for Infection Medicine Sweden) hosted the conference from their home in Umeå. With travel restrictions in place due to COVID-19, the conference moved online for the first time. The ease of being able to present and participate online opened up access for both speakers and attendees, with a record 344 people registering for the event; the highest number in the meeting's 10-year history.
Professor Oliver Billker, Director of MIMS, comments:
"Our annual conference is the highlight of the Nordic EMBL Partnership's calendar. We were therefore deeply disappointed when it became clear that we would be unable to welcome new colleagues to Umeå this year and renew our old friendships. I think, however, we made the most out of going online."
Meetings help connect researchers within the Nordics and with EMBL
The Partnership meetings are also strategically important in terms of helping the Nordic-based researchers learn more about research at the EMBL and its outstations, and vice versa. This knowledge-sharing is vital in helping to increase interactions, both amongst the Nordic nodes and with the EMBL. The scientific programme included an introduction from EMBL Director General, Edith Heard, where she gave insight into EMBL's future plans. The programme also included over 40 research presentations from scientists from the four Nordic nodes, including ten talks from EMBL group leaders.
Professor Billker continues:
"We invited more speakers from EMBL and its partnerships than we would have been able to do otherwise, and we also used the opportunity to expand our national and Nordic network."
It was wonderful to hear from all the new group leaders who joined the Partnership recently. I also think I speak for many of us if I say we never felt better informed about the fantastic research happening at EMBL.

Professor Oliver Billker, Director of MIMS.
The scientific programme also featured six keynote talks from leading international scientists, a panel discussion on Open Science, four poster sessions with over 50 posters, a YIM (Young Investigators Meeting), and plenty of opportunities to interact with peers and colleagues thanks to breakout sessions and a 'Meet the Speakers' Slack channel.
In particular, the lively audience discussion during the panel session, 'Opening science to benefit scientists and society' shows - even more - the importance of keeping the Nordic EMBL Partnership's researchers connected and exchanging knowledge during these challenging times.
You can see a full list of speakers and talks via the event's dedicated website
Importance of connecting researchers to benefit science
The annual Nordic EMBL Partnership meetings are crucial for the network's researchers, as they provide an unrivalled opportunity to connect and discover shared interests and areas of potential synergy. As Speaker for the Nordic EMBL Partnership and Director of Danish node, DANDRITE, Professor Poul Nissen comments:
"I think the opportunity to identify new collaborations for interdisciplinary research is really an important aim and outcome of the Partnership meeting. For example, hearing from researchers across our network in this setting helps us to realise that one approach that has worked well in one aspect of molecular medicine can also be transferred to another problem. An example here is the major developments of single-cell technologies in cancer biology that are now applicable to all aspects of molecular biology and medicine."
The Nordic EMBL Partnership would like to thank the team at MIMS for organising a fantastic conference, and also thank all those who gave a talk, chaired a session, and presented a poster. We look forward to our 2021 meeting, hosted by DANDRITE in Aarhus.
For more information about the Nordic EMBL Partnership, visit our About Us page.