Pirkko Mattila appointed new Head of the FIMM Technology Centre
Dr. Mattila has been appointed as the Director of the FIMM Technology Centre and a Research Director at the University of Helsinki. She has played a key role in leading the transcriptomics services at FIMM since 2010 and made significant contributions to the establishment of single-cell analytics services in Finland.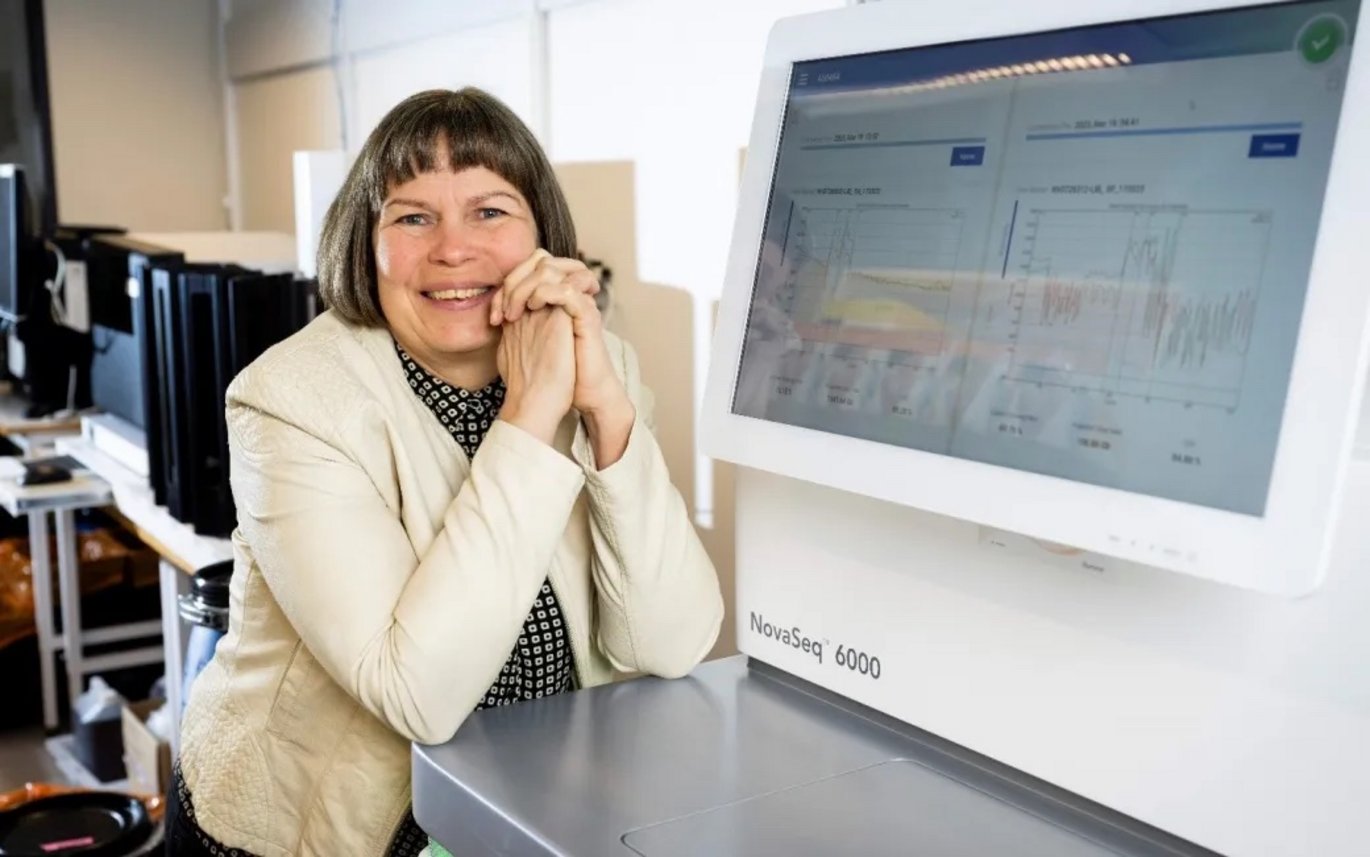 The article was originally published by Mari Kaunisto at the website of FIMM: https://www.helsinki.fi/en/hilife-helsinki-institute-life-science/news/pirkko-mattila-appointed-new-head-fimm-technology-centre
Dr. Mattila has been acting as the Interim Director of the FIMM Technology Centre since the beginning of 2023. The current 5-year appointment came into effect June 1, 2023. In mid-February, she was also appointed as one of the two HiLIFE Deputy and Campus Directors for life science research infrastructures.
The FIMM Technology Centre core units form an integrated entity of professionally run research infrastructures supporting FIMM's key research areas, as well as local and national research efforts. FIMM Technology Centre units have been operating as members of the Biocenter Finland national infrastructure networks since 2010 and are integral parts of the HiLIFE life science research infrastructures. The Centre has almost 50 highly skilled staff with diverse educational backgrounds, and each operational unit is run by a senior scientist.
Dr. Mattila's background is in biochemistry. She obtained her MSc degree in 1989 and her PhD in 1993 from the University of Helsinki. After her post-doctoral research period, she moved to industry and worked as the Head of Molecular Biology and Project Leader at a biotech company called Medicel. She joined FIMM Technology Centre in 2010 while also working part-time as a Senior Scientist at the Finnish Red Cross Blood Service from 2014 to 2018.
Dr. Mattila's earlier roles within the FIMM Technology Centre have given her an exceptional level of familiarity and expertise in its operations.
She has a wealth of expertise in both producing and analysing transcriptomics data and developing the RNAseq services available at FIMM. Since 2015, she has been leading the efforts to establish single cell analytics services at the University of Helsinki. Several successful Academy of Finland FIRI funding applications have secured funding to purchase state-of-the-art instruments necessary to help Finnish researchers keep up with this emerging technology field. These services have been available at the FIMM Technology Centre since 2016.
"At FIMM, we are very excited to welcome Pirkko as the new director of the FIMM Technology Centre. As our Technology Centre is a key operator supporting not only the FIMM research but in fact much more the research at medical and other faculties and HiLIFE, Pirkko's long-term expertise in research infrastructures will help consolidate the already high level of UH molecular medicine and life science research in the next five years", said Professor Samuli Ripatti, the Director of FIMM.
In the near future, Dr. Mattila is especially interested in seeking new funding possibilities for the FIMM Technology Centre to ensure the sustainability and development of the core units.
"I´m so excited to have this opportunity to start in this new position, and I´m anxiously looking forward to further developing the FIMM Technology Centre together with the best of the colleagues, said Pirkko Mattila.
Dr. Mattila succeeds Dr. Katja Kivinen and Professor Janna Saarela.