Norway's EMBL delegates, past and present
The EMBL (European Molecular Biology Laboratory) Council helps to guide EMBL's operations, administratively and scientifically.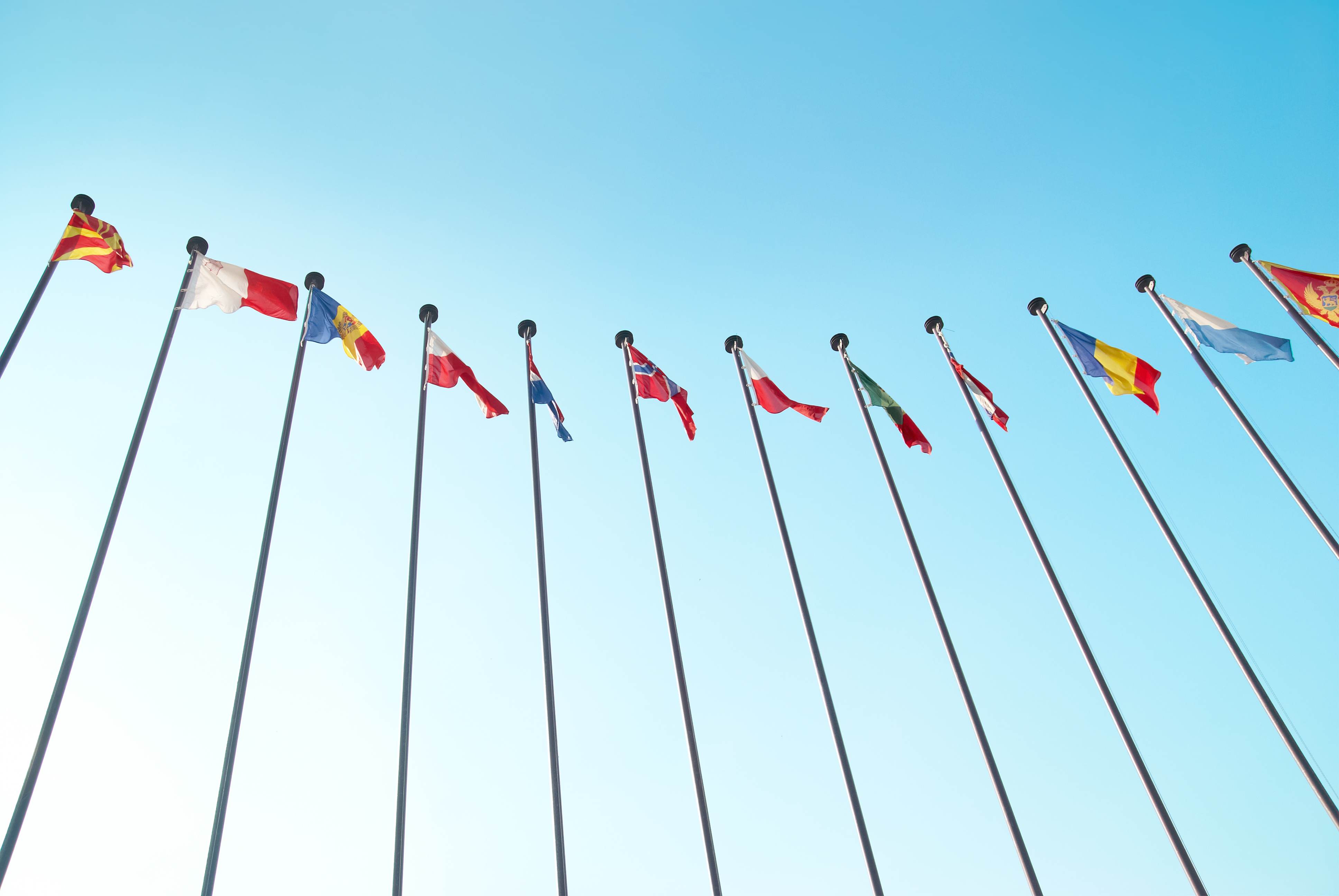 EMBL is inter-governmental, relying on public research money from its 27 member states; most of which are within Europe, along with Israel and Australia. These member states are represented in the EMBL Council, the highest decision-making body of EMBL. Each member state can have up to two delegates in the EMBL Council.
The EMBL Council helps to guide EMBL's operations, both administratively and scientifically
The EMBL Council has several responsibilities, including setting the financial framework for the organization. This requires agreement across all member states. The Council is also involved in setting the scientific direction, securing appropriate labour and pension provisions for employees, and all sorts of issues that come with such a large organisation. The Council gathers twice per year for three-day meetings. A member of EMBL since 1985, Norway has traditionally had two EMBL delegates; one administrative and one scientific.
Dr Jacob Wang, a Special Advisor at the Research Council of Norway, was appointed as the EMBL administrative delegate for Norway in 2009. He served in the role until late 2020 and, as he describes, the role is varied, "With 27 member states, each with different national research agendas, legislations, and ways of doing things, it has been a very interesting experience. I have learned a lot about organizational matters, many of which were completely new to me as an ex-researcher." Dr Wang also served as the Chairman of the EMBL Finance Committee for some years. "This was both very challenging and rewarding. I was able to work closely with the EMBL management, who deliver at the same high standard as the researchers."
The delegate roles require collaboration with the Norwegian Ministry of Education and Research
Dr. Wang worked alongside Norway's scientific delegate, Professor Oddmund Bakke.
Professor Bakke served as the scientific delegate from 2012 until 2020. He has first-hand experience of EMBL, having spent two periods there, first as a postdoc in 1988 and then for a sabbatical in 2003. Professor Bakke also served on the EMBL Alumni Council for six years. As Norway does not appoint EMBL delegates directly from the Norwegian government, close collaboration with the Norwegian Ministry of Education and Research is required. As Professor Bakke explains, "Before each EMBL Council meeting, we would present the meeting agenda to the Ministry and cover the main points on EMBL's finances and direction, as well as giving a thorough run-through of the EMBL programmes. We would then agree on Norway's position with regards to these matters."
Significant decisions that have helped to shape EMBL's operations in the last decade
There have been some interesting and exciting decisions made over the past decade, including approving the plans for EMBL's impressive Advanced Training Centre (two intertwined helices), establishing the EMBL Barcelona outstation, setting up the new EMBL Imaging Centre (scheduled to be fully operational in summer 2021) and the appointment of EMBL Director General, Professor Edith Heard, in 2019. Administrative and policy matters aside, the EMBL Council has also offered a unique perspective into EMBL's research, as Professor Bakke details:
It has been a real pleasure to meet so many of EMBL's scientists and hear about their latest research and plans for the future.
He continues, "We would also hear from senior scientists at all of the EMBL outstations. We were also present during review meetings when some of the world's leading scientists came to review EMBL in an international setting and gave advice on the organisation's plans and future programmes."
EMBL's membership is extremely important for Norway. As Prof. Bakke explains, "EMBL is world-leading when it comes to molecular biology. It was and continues to be, a truly pioneering organisation. Norway has access to all of its outstanding facilities, technologies, and courses. The new EMBL Programme, 'Molecules to Ecosystems' and its focus on oceans, with the TARA Oceans Project, will be very important for Norway given that we are an ocean-nation with important fisheries and a varied ecosystem. It will be important for us to be part of this exploration, both for improving sustainability and for understanding how we can best support and exploit our oceans for future generations. It will be exciting to see the new EMBL programme in action and to also see EMBL's achievements under the leadership of the new Director General."
International collaboration and support has never been more important for Norway
Dr Wang adds, "Norway's membership has helped to establish two important partnerships with EMBL; the Centre for Molecular Medicine Norway (NCMM), and the Sars Centre for Marine Molecular Biology. Both of these centres have adopted the 'EMBL model' for recruitment, and nurture a collaborative and international research environment. EMBL was also instrumental in establishing the European Research Council (ERC). Furthermore, EMBL also took a leading role in the ongoing COVID-19 pandemic, coordinating research into the virus on a global scale and supporting immediate access to data. These international initiatives are important for small countries like Norway who would not be self-sufficient in handling a crisis like a pandemic." Dr Wang adds, "The rapid and powerful scientific response to the pandemic has demonstrated the importance of international collaboration."
As the role of a delegate is finite, with a maximum of two four-year terms, two new EMBL delegates for Norway were appointed in late 2020. Dr Line Mariann Grønning-Wang, Senior Adviser for Health Research and Innovation at the Research Council of Norway, will now represent Norway as the administrative delegate. The scientific delegate role has been succeeded by Professor Inge Jonassen, a professor at the Department of Informatics at the University of Bergen (UiB), and Director of the Computational Biology Unit, an inter-disciplinary centre including research groups from five different departments at UiB.
Newly appointed delegates both have an international outlook
Dr Grønning-Wang and Professor Jonassen have both experienced the importance of international mobility and collaboration first-hand, with Dr Grønning-Wang completing a postdoc at University College London, (UCL) UK and Professor Jonassen undertaking part of his PhD at EMBL-EBI at Hinxton, UK. The two new delegates will meet with the EMBL Council for the first time in June 2021 and will continue to focus on promoting EMBL and the opportunities it offers to Norway.
Prof. Jonassen comments, "My PhD studies at EMBL-EBI and the insights and contacts I got there have been instrumental for my later work. I hope to contribute to strengthening the bonds between EMBL and its partners in Norway, the Sars Centre in Bergen and the Centre for Molecular Medicine Norway (NCMM) in Oslo.
I strongly believe that our engagement with EMBL can help further increase the quality and visibility of Norwegian life science research, including bioinformatics. I look forward to contributing to this.
Dr Grønning-Wang continues, "I hope to achieve increased interest in the opportunities in EMBL and EMBO for PhDs, postdocs and researchers. The mobilisation of young Norwegian researchers to work at the EMBL is an important task for me. I am also very much looking forward to working with Prof. Jonassen."
Dr. Wang concludes, "With the next phase of Norway's EMBL membership, I would like to see more interest from early career Norwegian researchers to work at EMBL. We have had a few PhD students over the past years.
A Norwegian EMBL group leader would be fantastic!
NCMM looks forward to working with Dr Grønning-Wang and Professor Jonassen in the future, and wishes to thank Prof. Bakke and Dr. Wang for their great collaboration.
Learn more about the EMBL Council via embl.de
About Dr. Line M Grønning-Wang
Dr. Grønning-Wang joined the Research Council of Norway (RCN/Forskningsrådet) in January 2019 after two years at the Norwegian Cancer Society (Kreftforeningen). Before this, she spent 20 years working in fundamental molecular biology research at the University of Oslo (UiO). Prior to this, Dr. Grønning-Wang was a postdoc at University College London (UCL). Her role as coordinator for the Portfolio Board for the Life Sciences at the RCN made her a natural candidate for the administrative delegate role.
About Professor Inge Jonassen
Prof. Jonassen is a professor at the Department of informatics at the University of Bergen (UiB) and also director of the Computational Biology Unit at UiB. His research focuses on bioinformatics and computational biology, including both methods development and engagement in biological and biomedical projects that depend on cutting-edge computational approaches. He is also engaged in developing bioinformatics and AI approaches towards personalized medicine with the CCBIO Centre of Excellence and Neuro-SysMed Centre for Clinical Treatment Research and through an ERAPerMed project AML_PM which he is also coordinating. Prof Jonassen was also involved in building the Pan-European bioinformatics infrastructure ELIXIR. He now heads ELIXIR Norway.