New perspectives on Nordic research: Nordic EMBL Partnership Meeting 2018
NCMM hosts the 9th annual Nordic EMBL Partnership Meeting in the hills above Oslo. The annual Partnership meetings offer researchers an opportunity to come together for a programme of scientific discussion and networking.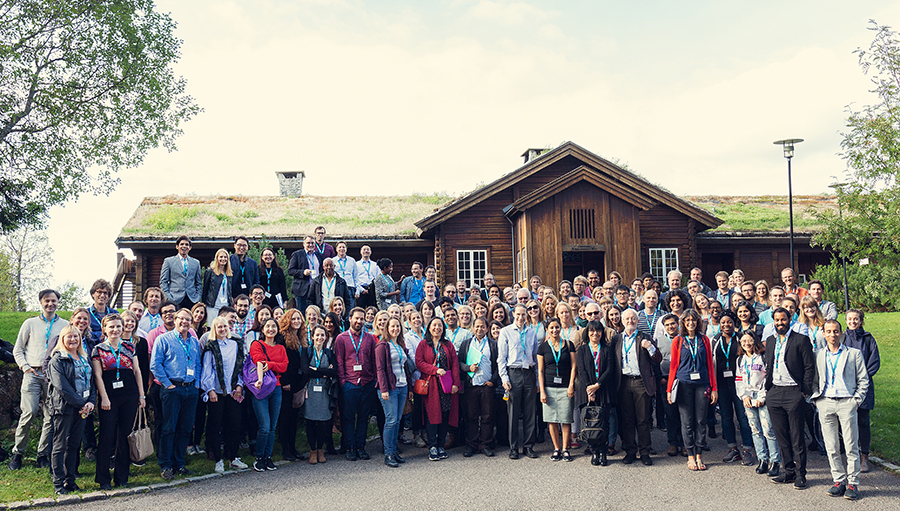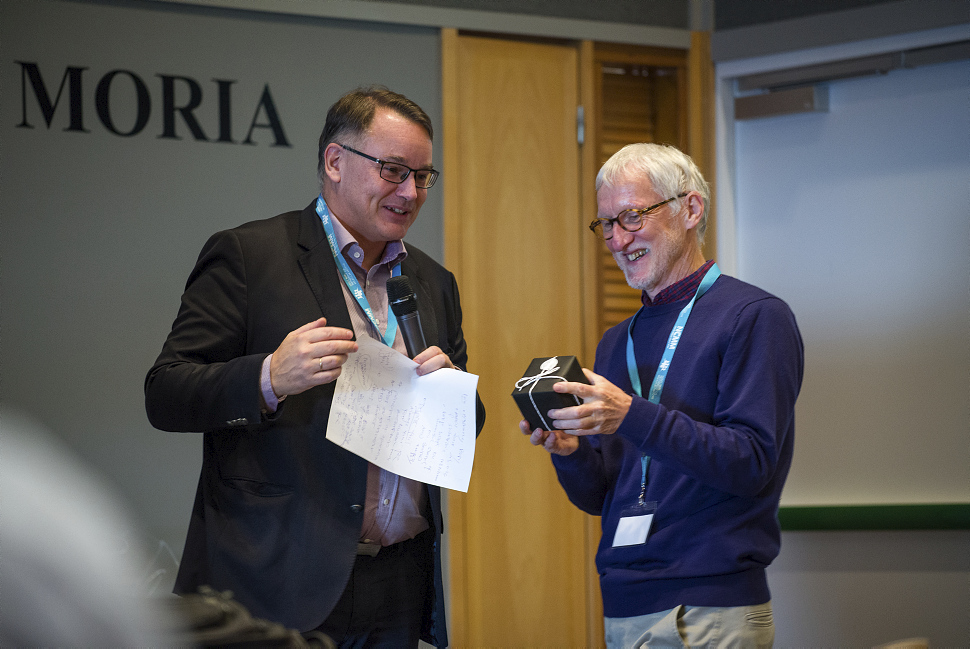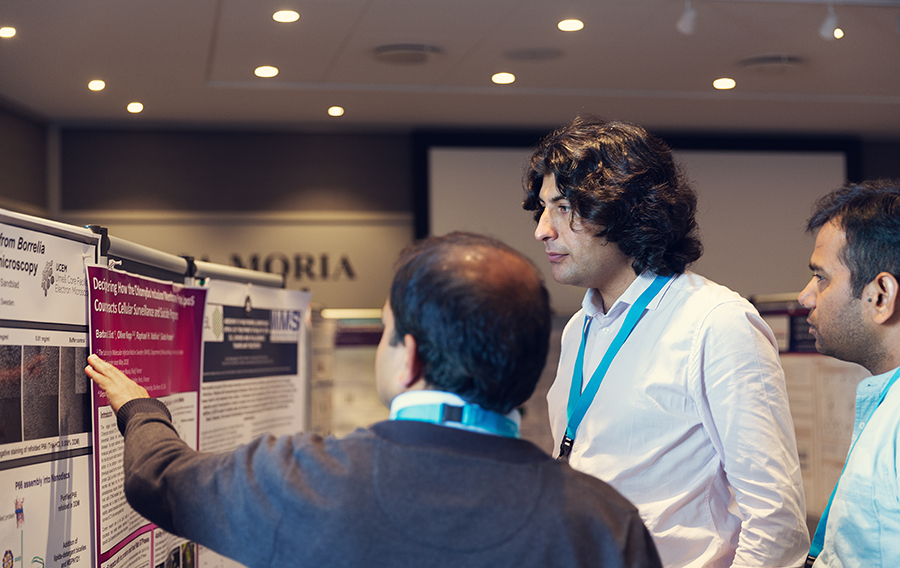 This year's Nordic EMBL This year's Nordic EMBL Partnership meeting, the 9th annual meeting in the Partnership's history, saw over 150 participants gather in Oslo.
Visitors from DANDRITE (Danish Institute for Translational Neuroscience), MIMS (Molecular Infection Medicine Sweden), FIMM (Institute for Molecular Medicine Finland) and the EMBL joined NCMM's group leaders and researchers at the Soria Moria Hotel. The setting in the hills above Oslo offered participants some fantastic views of the city and the Oslofjord, making for a stimulating meeting location.
This year's conference aimed to further introduce members of the Partnership to the wide variety of research that takes place at each of its centres. Following a recommendation from Director General of the EMBL, Iain Mattaj, a number of EMBL group leaders, from EMBL Heidelberg, EMBL Grenoble, and EMBL Rome, were also invited to the meeting.
Farewell and welcome
Kjetil Taskén, former Director of NCMM, and Bernt Eric Uhlin, who will soon retire as Director of MIMS, were presented with a gift from DANDRITE director, Poul Nissen, on behalf of the Partnership. Kjetil Taskén also thanked Iain Mattaj, who will leave his role as Director General of the EMBL later this year, for his great support for the Nordic EMBL Partnership.
Newly appointed directors; the new Director of FIMM, Mark Daly, and the new Director of MIMS, Oliver Billker, each gave a keynote talk, offering some more insight into their research backgrounds and what they hope to achieve in their new roles.
Recently appointed Nordic EMBL Partnership group leaders also each presented short overviews of their research.
Selection of scientific talks from the EMBL and Nordic partners
Along with progress updates from each centre director, a number of researchers from across the network were also invited to give scientific talks. The variety of presentations aimed to help give attendees a taste of all the different research taking place across the Partnership.
These presentations came alongside talks from the EMBL group leaders, who gave some insight into their work. These group leaders were selected and invited following a survey conducted by NCMM to determine which group leaders the Nordic EMBL Partnership PIs would be most interested in meeting.
The initiative was designed to help spark discussions between group leaders to explore potential collaborations, whilst building improved connections between the Nordic EMBL Partnership and the EMBL and its outstations.
Quality scientific posters presented
Around 60 scientific posters were also presented by all nodes during an evening poster session, helping to spark plenty of lively discussions. Prizes for the best four posters were awarded, with Wenyu Wang from FIMM taking home first prize for his poster, "Improving the consistency of functional genomics screens using molecular features – a multi-omics, pan-cancer study."
A number of poster abstracts were also pre-selected by the organising scientific committee to be presented as e-posters in a short session that saw each node present a poster electronically.
Read a full overview of the programme, including all speakers and talk titles, here.
Programme for Young Investigators
The Young Investigators were invited to attend the meeting for two extra days prior to the main programme. The Young Investigator Meeting (YIM) is an integral part of the annual meeting, as it allows a rare opportunity for the Partnership's PhD students and postdocs to meet and interact with one another, whilst learning new skills and taking part in team building activities.
This year's YIM saw talks from Professor Inger Sandlie, from the University of Oslo, and Karoline Schjetne, Vice President of Scientific Affairs at Oslo-based biopharmaceutical company, Vaccibody. Both discussed their career paths, and how it is possible to leave academia for industry, with Professor Sandlie providing an overview of how she was able to transition back to academia again.
The YIM group also took part in an intensive workshop from presentation and science communication expert, Jean-luc Doumont. Jean-luc focused on the topic 'Making the Most of your Presentation' and, having encouraged the YIM to submit slides from their own presentations, reviewed the 'dos and don'ts' of how to put slides together, sharing his insights into how to create an engaging and informative research presentation.
The group were further tested on their teamwork and problem-solving skills by Oslo's Escape Games, who challenged them save their computers and phones from being attacked by hackers looking to hack and share their unpublished research data online. A crisis was averted thanks to quick thinking and excellent team work!
A huge thank you to all who attended this year's meeting in Oslo, particularly those that gave scientific talks. We look forward to seeing all of you in Barcelona next year!