Launch of Danemo: A new initiative to promote the opportunities at EMBL and EMBO
The establishment of DANEMO is designed to help strengthen the Danish life sciences and biophysics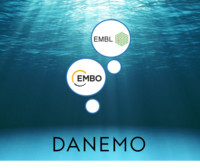 DANEMO is the Danish research support center and communication platform with the mission to increase attention to the numerous opportunities at the European Molecular Biology Laboratory (EMBL) and the European Molecular Biology Organization (EMBO) for career paths, funding, and scientific services such as core facilities, databases, instruments, and large-scale facilities. EMBO and EMBL opportunities are relevant to everyone in the Danish research communities within life sciences in both academia and industry, from undergraduates to senior scientists.
The aim is to raise the awareness and use of the many exciting research positions and fellowships at cutting-edge facilities to strengthen careers in science and research support, and of the many resources in science offered by EMBL and EMBO. Hopefully DANEMO's mission will result in more Danish applicants to the PhD, postdoc and group leader programmes at EMBL, as well as the many career developing opportunities for research facility and support staff, use of scientific services at EMBL, and for fellowship, course opportunities and networks at EMBO.
Visit www.danemo.au.dk for more information.
See DANEMO e-newsletter for May 2021 – "Opportunities and upcoming deadlines at EMBL and EMBO"