Fostering excellence, diversity, and mobility in the Nordic EMBL Partnership
Ahead of the annual meeting of the Nordic EMBL Partnership for Molecular Medicine, we spoke with its new Speaker, Mark Daly, about the partnership's goals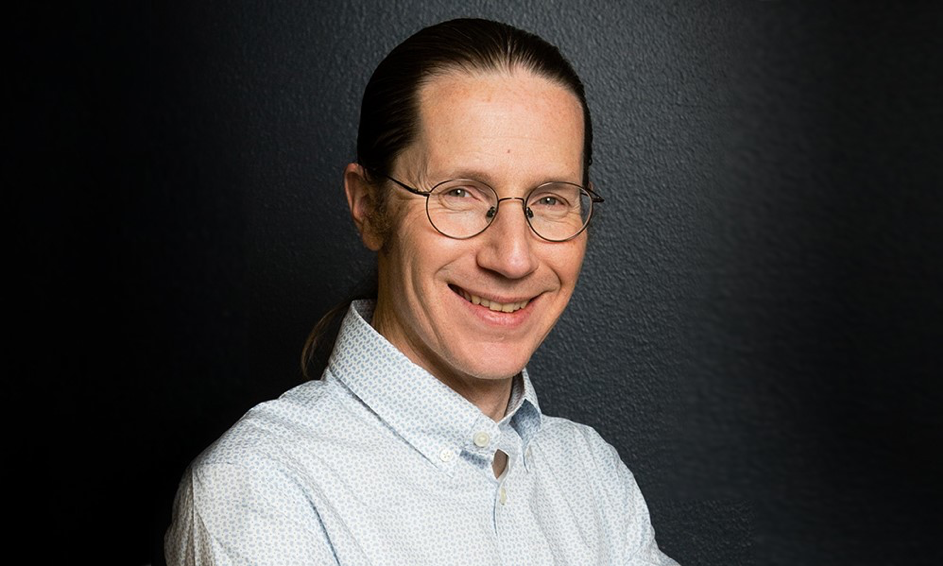 Note: this article originally appeared on the EMBL website: https://www.embl.org/news/lab-matters/fostering-excellence-diversity-and-mobility-in-the-nordic-embl-partnership/

The Nordic EMBL Partnership for Molecular Medicine connects EMBL and four Nordic research centres: the Danish Institute for Translational Neuroscience (DANDRITE), the Institute for Molecular Medicine Finland (FIMM), the Laboratory for Molecular Infection Medicine Sweden (MIMS), and the Centre for Molecular Medicine Norway (NCMM). The partnership facilitates scientific collaboration and access to scientific infrastructure, services, and training. Its nodes engage in collaborations with national partners to establish an extensive Nordic network for molecular medicine.
The partnership's annual meetings strengthen the connections between the nodes and facilitate exchange of ideas. This year's meeting will take place virtually on 2 February 2022.
Ahead of the meeting, we spoke with Mark Daly, FIMM Director, and Speaker of the Nordic EMBL Partnership since September 2021. He took over from Poul Nissen, Director of DANDRITE. In this interview, he explains his vision for the partnership and how it can contribute to the new EMBL Programme 'Molecules to Ecosystems'.
What do you see as the future directions for the Nordic EMBL Partnership?
By design, the partnership has very diverse focus areas, which provides unique opportunities for interdisciplinary approaches and challenges us to find the natural axes of collaboration. But I think we can do a lot to bring them forward. Our plans, whether it's training or joint scientific activities, require support from partners. And so, we will most likely have to turn to our respective governments and funding agencies to help us fully deliver on new ideas.
I think there's great potential in the excellence at all four Nordic nodes of the partnership, together with the global reach and connectivity of EMBL. I think we can achieve great things together, as well as individually.
How do you see the future of the collaboration between the Nordic partners and EMBL in the context of the new EMBL Programme 'Molecules to Ecosystems'?
In the Nordic nodes, we have broad expertise in molecular medicine. In particular, I see the Nordic network as well-positioned to become a hub for translational activities for EMBL. The four Nordic nodes bring strong expertise in molecular medicine and bring many strengths that uniquely complement the EMBL network in a way that synergises with the new EMBL programme. I would particularly emphasise the efforts in infection biology and the interplay between human host and pathogen, as well as innovative research in neuroscience, cancer, and genome biology, in which the Nordic nodes' expertise and proximity to translational medicine perfectly complements the basic and structural biology expertise of other networks. With our efforts in molecular medicine, we are deeply committed to "research that bridges to some of society's biggest challenges". Of course, we additionally eagerly look forward to continuing our long-standing efforts in data sciences and computational biology in concert with EMBL as well.
What's the value of the EMBL model in the partnership?
There is great value in how the institutes in the partnership are run based on the EMBL model. Thanks to it, the partnership attracts excellent international talent that feeds the scientific strengths of the Nordic and wider EU regions. The model entails the turnover of group leaders, which brings diversity to the local research environment. Diversity is not simply diversity and inclusion among our staff. We also pay attention to diversity and inclusion in our research subjects, as well as in how research is conducted and how research institutes are administered. The EMBL model not only supports all these types of diversity, but also facilitates large, innovative projects and infrastructures as an important component of a diverse and successful research environment.
How will the diverse research across the Nordic EMBL Partnership impact its future?
Our institutes operate under a unique model, enabling us to give substantial resources and an opportunity to develop their research to brilliant young scientists at an early stage. We don't ask them to commit to one institution, giving them the flexibility to grow their ideas. This is really important.
What big projects could bring all nodes together?
We have some ideas for how to better connect our researchers, especially our young researchers, and make them aware of relevant activities at other nodes. We plan to initiate joint postdoc recruitment that would leverage the recognition of EMBL and our nodes, and the diverse areas of expertise at the nodes. We could offer postdoctoral positions that explicitly have mobility across the Nordic nodes and EMBL built in. A lot of it revolves around creating attractive and internationally recognised opportunities for trainees together.
How does science in the Nordics compare to research elsewhere?
In the Nordics, there are substantial opportunities for biomedical research, especially on the translational side. The nationalised healthcare and systematic data registries on all citizens across our participating countries stretch back many decades. For example, at FIMM, we've leveraged that to build the FinnGen project - one of the world's foremost biobanking genetics research programs. And the Nordic systems allow molecular medicine research to be translated faster than anywhere else in the world. In addition, Nordic citizens understand that their data is a research resource. There is a comfort with participation in research and a sense of responsibility for each generation to help the next to have better health care. I found that this mindset is much more pervasive in the Nordics than anywhere else, creating a great environment for innovative researchers to see a path forward, legally, ethically, and responsibly, and to realise ideas in years rather than decades.
How can Nordic scientists benefit from spending time at EMBL through the partnership?
Our Nordic institutes have world-class expertise in some areas, while EMBL has tremendous expertise in other areas. Interchanges are great opportunities for our postdocs and predocs to learn techniques and get exposed to new technologies. Many of our junior scientists are interested in gaining experience at EMBL. I believe we should look into how to create more opportunities for exchange, training, and knowledge transfer across all the partnership nodes, and how to increase awareness of these opportunities.
What are your expectations for this year's annual meeting of the partnership?
Unfortunately, this year's annual meeting had to be changed to an online meeting due to the ongoing pandemic. While this format may hinder our interactions in some sense, it does allow us to open the meeting to all researchers and staff members at our institutes and other EMBL researchers. The programme will have exciting keynote talks from EMBL and each node as well as introductions of new group leaders and their research programs. Junior researchers will also have the floor, sharing their results. I expect that we'll open doors to new links among the nodes and with EMBL, and strengthen those connections that we've already worked to build. The timing of this meeting serves as a nice kick-off to a new year in the partnership, and as an outcome, I expect more research and technology collaborations in the year ahead.