Driving to build something better for research through a career in research funding
Where are they now? Meet FIMM alumna Merja Särkioja and learn about her career in national research funding and how she uses the skills she developed during her years as a researcher.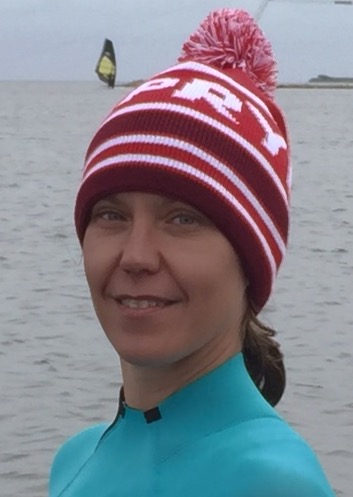 Merja Särkioja was a postdoctoral researcher at the Institute for Molecular Medicine Finland (FIMM) at the University of Helsinki. She then stepped into Finland's biggest funder of scientific research, the Academy of Finland, shifting her focus to research funding. I recently caught up with Merja and learned about her career in academic research, research funding, and infrastructure.
How did you come to work at FIMM?
As my maternity leave was ending and I was considering options for postdoctoral research, I knew I wanted to have an international experience. Still, with two small children, it was too difficult for me to move abroad. At that time, 2009, FIMM was a new research institute in Helsinki with a big focus on internationality, especially with the support of the EMBL model and its sister institutes in Sweden and Norway in the Nordic EMBL Partnership for Molecular Medicine, together with EMBL. This strong, international environment and the opportunity to study systems biology in terms of different cancers attracted me. My Ph.D. was on lung cancer as a model, so there was some similarity, but enough difference. I felt that I could move on with my scientific goals. On top of that, FIMM offered many different opportunities to do world-class science. That was my passion and purpose when I went there - top-level science.
What were your key accomplishments, and what did you enjoy as a postdoc at FIMM?
Well, this takes me back more than ten years ago, but I remember that I was one of the only Finnish-speaking postdocs when I started. And, with the new labs just starting up, I needed to do some heavy administrative work, especially the ethical permissions for our research. I was also the key person when we established the biosafety level 2 (BSL2) virus facility at FIMM. These activities were essential for me and many others, and I grew in my administration skills. Also, during my postdoc, I had three projects I was coordinating or involved in. And those projects were an integral part of the first IMI funding received in Finland. It was a lot of work at the time to pull those through. These are two things that I am proud to have played a key part in.
As I mentioned, I went to FIMM to have an international atmosphere. And that is one thing that I enjoyed. The institute was buzzing with both staff and visitors from abroad. People were interviewed in EMBL-style recruitments and many students came to FIMM from around the world. It was inspiring. Also, FIMM was structured so well in its administration and management that you could concentrate on science. And there was the Technology Centre that supported your research.
How did your time at FIMM shape your career?
Very importantly, I learned to lead people and processes. And by doing so, I learned to organize, communicate, and inspire people to believe in what they do. This is something that research is about, that you have a vision. I also learned to see what is sort of unseen, to look at something that is not there and interpret the signals. Read between the lines. As a postdoc, your research projects are riskier than when you were doing the Ph.D., and you have to be smart about how those projects proceed.
Tell me about the Academy of Finland and your positions there.
The Academy of Finland is a research funder and expert organization in science policy, within the administrative branch of the Finnish Ministry of Education, Science and Culture. When I started working at the Academy in 2011, I was a Science Advisor, a job where you handle a grant selection process from application to decision. You find the experts for the international evaluation, and you organize the whole process. This work is the central part of that position. There can also be some minor international duties. My first assignments were in biomedicine and health science research. I rapidly focused on research infrastructures because I saw the opportunity to create something new. I'm driven by building something new - it's in my genes. I seek out those challenges; otherwise, I get bored. That's how I got into working with research infrastructures.
Finland's first research infrastructure roadmap was done by the Ministry in 2009. And the first strategy and the second roadmap were prepared by the Academy of Finland in 2014, and I was fully involved then. We began work on it in 2012, and it was one of my early duties in my career in the Academy.
Nowadays, I lead a team of four, heading the Secretariat of the Research Infrastructure Committee. As a team, we are responsible for research infrastructure issues in Finland, serving quite a large national role. We also operate as delegates in various international settings, such as the European Commission's Framework Program.
What have you learned during the last ten years at the Academy of Finland?
My administrative skills have been dramatically enhanced, and I now know how Finland operates as a state and how decisions about funding and budgeting are made. Research infrastructures are embedded into different processes globally and nationally. If there is a significant global issue, whether it is Fukushima, the Evergreen ship that was stuck in the Panama Canal, the COVID-19 pandemic, or the war in Ukraine, there is an effect on the work on my desk. It means that there's always something happening.
The funding is, of course, our primary duty. Still, it's important to remember that research infrastructure funding is a tool to implement national strategies and develop science in areas of national interest.
Give us a picture of your daily working life. What are you working on right now?
We are currently preparing the funding decisions for the call that was opened last spring for research infrastructures. We always deliver decisions by the end of the year. We had a new committee that started last July, appointed for the next three years, and they are preparing the next three-year strategic work plan. We are also preparing the next research infrastructure (FIRI) call for applications in April 2023.
What is it like working in a funding agency? How is it like an academic research environment?
Surprisingly, there are many similarities. You might think that working as a civil servant is dull and you're doing the same thing every day. That is simply not true! There is routine work, as with all jobs, but I have to say that my work is full of surprises of new opportunities.
Day in and day out, I use the skills I learned as a researcher - curiosity, critical analysis, problem-solving, and, importantly, a drive to build something better. And that is precisely what I was doing as a researcher. I may not be doing science now, but I'm enabling science.
If I only knew then what I know now…if you could give your younger self advice about your career, what would it be?
Believe in yourself because you are the best person to know what you are good at, what drives you, and what you enjoy. Everybody has a mission or idea of what they are good at, but you know best. You don't need to be someone you think others want you to be. You just need to be the person you want to be.
Trust yourself.
Brief career summary
Merja Särkioja was initially trained in biosciences, earning a Master's degree in 2003 at the University of Helsinki and completing a Master's thesis at the Finnish Institute of Health and Welfare, working with Research Prof. Anja Siitonen. She then continued academic research with Prof. Akseli Hemminki and was awarded a Ph.D. degree in cancer biology and gene therapy in 2008 at the University of Helsinki. In 2009, she joined the Institute for Molecular Medicine Finland (FIMM) for postdoctoral research with FIMM-EMBL Group Leader Emmy Verschuren. She then transitioned to a career in research funding supporting research infrastructures, joining the Academy of Finland in 2011 as a Science Advisor and being promoted to Senior Science Advisor in 2014.
The "Where Are They Now? Nordic EMBL Partnership Alumni Careers" profiles introduce readers to Nordic EMBL Partnership alumni and the careers they have embarked on.