A paragon of collaboration: Nordic EMBL Partnership featured in FEBS Letters
The four Nordic EMBL Directors were interviewed alongside Silke Schumacher, Director of International Relations at EMBL (European Molecular Biology Laboratory)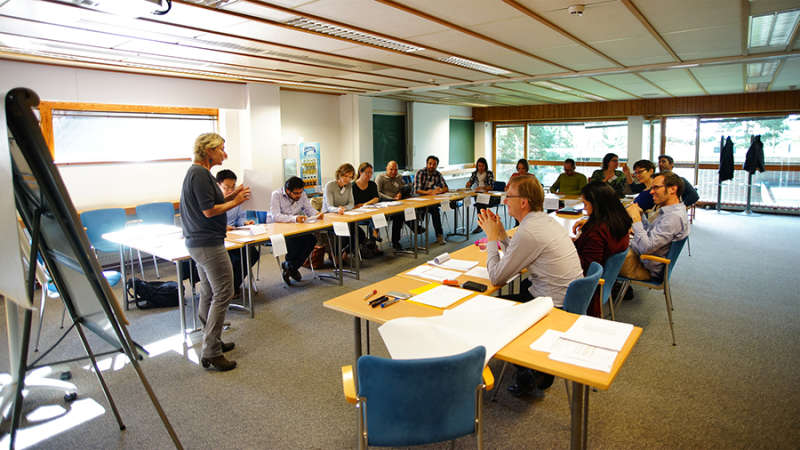 The scientific journal, FEBS Letters, has included an in-depth article about the Nordic EMBL Partnership in its April edition. The piece, published as part of the journal's 'Scientists' Forum' series, examines how the Partnership operates, and how such a collaboration is helping to drive progress in basic research.
Nordic EMBL Partnership complements existing strengths at the EMBL
The article gives an overview from the EMBL's perspective, namely how the Partnership came to exist, and also how the EMBL benefits from the Nordic EMBL Partnership, and the other remote partnerships that are linked to the EMBL.
Dr. Schumacher comments in the article:
"The Nordic Partnership focuses on research in molecular medicine, which builds on complementary strengths in all partner institutes. EMBL has recognized research strengths in areas such as molecular, cellular and developmental biology, bioinformatics and structural biology. Therefore, gaining access to more translational expertise through the Nordic partnership is of great importance to EMBL".
The Directors from Molecular Infection Medicine Sweden (MIMS), Institute for Molecular Medicine Finland (FIMM), Danish Research Institute of Translational Medicine (DANDRITE), and Centre for Molecular Medicine Norway (NCMM) also share their experiences on what it means for their respective centres to be members of the Nordic EMBL Partnership for Molecular Medicine.
EMBL affiliation increases visibility for Nordic Partners
Professor Bernt-Eric Uhlin, Director of MIMS and current speaker of the Nordic EMBL Partnership states in the article:
"The affiliation with EMBL has increased the visibility and profile of the Nordic EMBL Partnership and promoted the international awareness of the quality of the research conducted here. The annual research conferences within the Partnership have resulted in new contacts leading to scientific exchanges and research collaborations."
You can read a PDF version of the article, "The Nordic EMBL Partnership: A paragon of collaboration" here (PDF).
The article was also given a second mention on the FEBS Network website, which you can view here:https://network.febs.org/channels/728-viewpoints/posts/32258-the-nordic-embl-partnership-a-paragon-of-collaboration