In UK the MIXED project is implemented by SRUC, Aberystwyth University, SAC Consulting and SAOS in collaboration with two groups of farmers practicing Mixed Farming and Agroforestry Systems (MIFAS) in Scotland.
Agriculture in Scotland includes both specialized and mixed farming. Traditionally mixed systems include cereals, beef and sheep. In the most productive cropping areas very few farmers have livestock anymore.
East-West Cattle Grazing Project – a network of farmers trialing the out wintering of breeding cattle
Aim: To evidence the financial and environmental value of moving breeding cattle to lower cost natural resources.
Objective: Trialing movements of breeding cattle from east to west for summer/backend grazing and movements of breeding cattle from west to east for out wintering on forage crops.
This project was developed in 2018 during a severe fodder and forage crisis for Scotland livestock farmers. The reasoning for these farms joining the project could be due to a fodder shortage, but also due to a need to free up time at home, a change in management practice, economic benefit and/ or an expansion.Trials were conducted where cattle are on cereal stubbl with access to straw and silage – as well as cattle on forage crops and silage.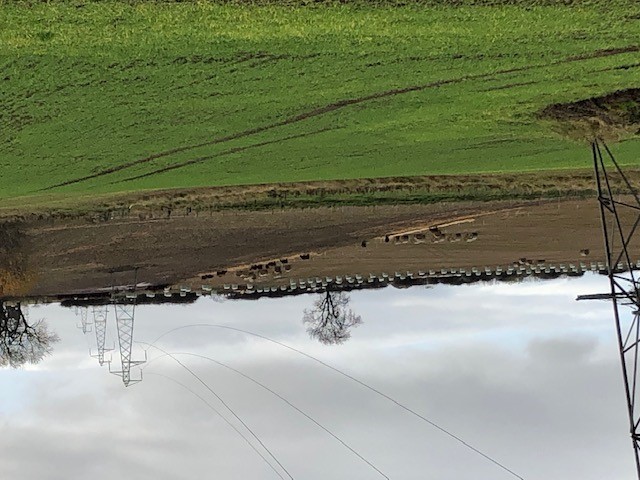 Trials concluded over the 2019/20 winter for the project, but all projects have carried on themselves in some shape or form for 2020/21 winter.
The network of farmers involved in this project and some advisers form the network, who will link with the MIXED project.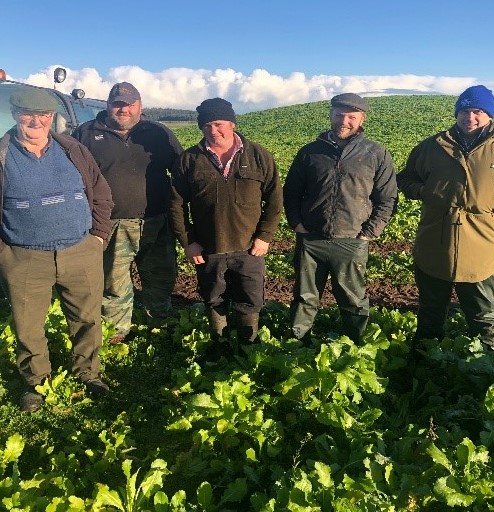 Sheep grazing winter cereals
The grazing winter cereals with sheep network started following the dry summer of 2018, which resulted in a forage shortage on a mixed farm in Perthshire. Under pressure from the lack of grass growth, one farmer asked the question: what happens if I graze my cereal crops? This led to SAC consulting forming a group of like-minded growers who all wanted to explore this idea further. Funding was provided under the Rural Innovation Support Service and on farm trials ensued. Now, three years later the initial group are advocates for this method of crop management, which allows crop sowing earlier in the season protecting soil structure. Additionally, disease management and even the signs of a yields uplift have been observed. This group is working with SRUC/SAC Consulting to develop and carry out replicated trials to provide scientific evidence for what appears to be a promising way to integrate livestock on to arable farms.
Read more about the network in UK
Morayshire Trial Video: https://youtu.be/jLzRvdQo3Xg
Lothians Trial Video: https://vimeo.com/430335825/798ba1df1a
---