Welcome Bart!
👏 🌐 Let's give Bart a warm welcome to the PIG-PARADIGM family! Bart has joined us as a Post Doc this September in Microbiome Pillar and is situated with the team at Wageningen University & Research.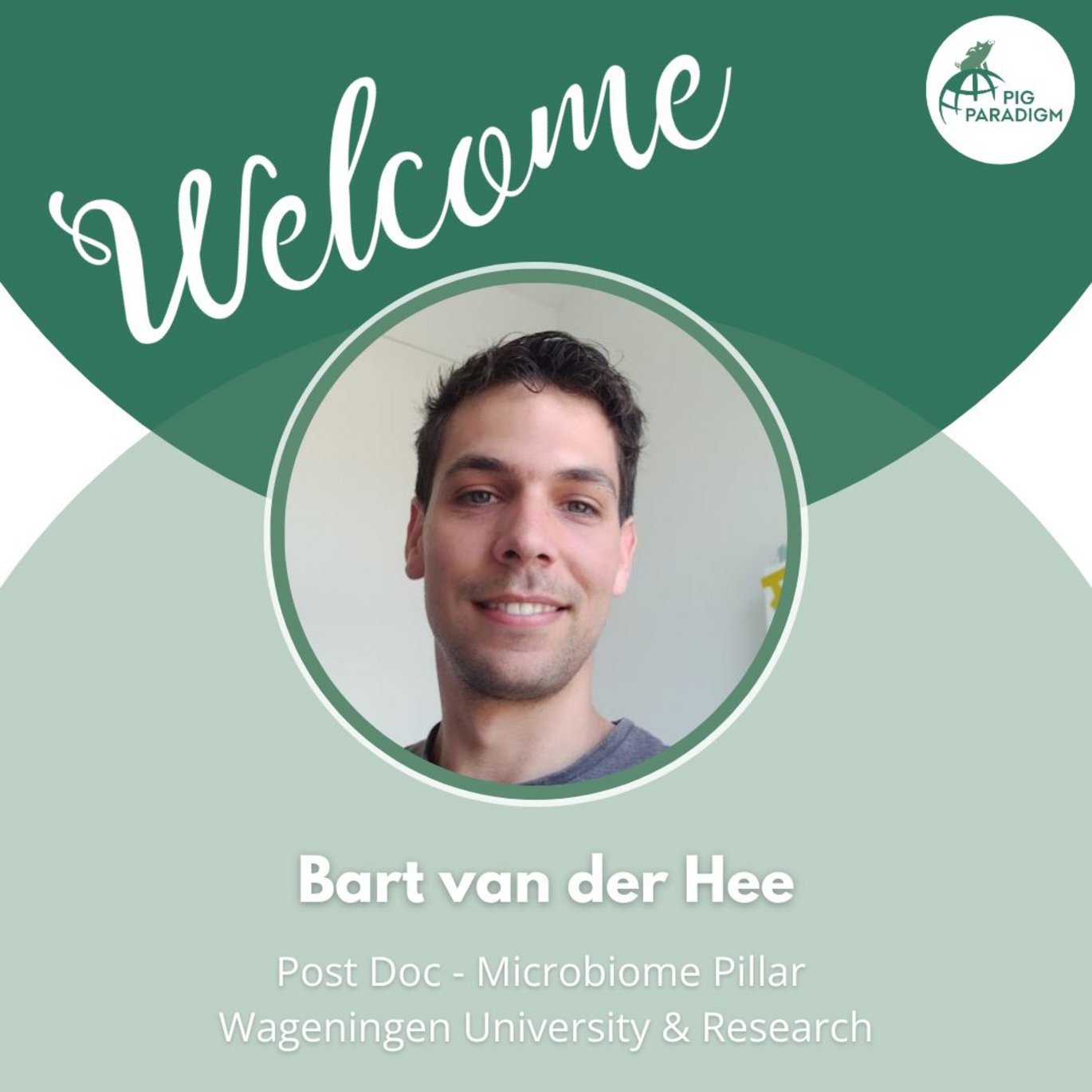 Here is a self-introduction from Bart:
"After working on multiple projects during my studies in Biology and Animal Sciences, involving pig osteochondrosis and the effects of probiotics on intestinal health, I pursued a Ph.D. at the Host-Microbe Interactomics and Molecular Ecology (Laboratory of Microbiology) groups at Wageningen University. My Ph.D. research focused on the relation between (protein) fermentation metabolites and intestinal dysfunction and the development and use of porcine intestinal organoids. During this period, in addition to performing on-farm studies investigating the relation between fermentation metabolites and diarrhea, we focused on developing and validating the organoids and subsequent screening tools for translational research and the use of multi-omic methods.
Subsequently, I started a short post-doc on the PIGSs project testing vaccine efficacy against Streptococcus suis infection and the supervision of Ph.D. students studying disease resistance genes in pigs and the development of multi-tissue organoid types for host-microbe interactions. This was followed by a post-doc on the effects of several pesticides on intestinal and airway epithelium using organoids (SPRINT).
Within PIG-PARADIGM, I will use and extend these tools to study the interactions between piglet intestinal microbiota and acute stress on the intestine using organoid-immune and -neuroimmune co-culture systems, as well as exploring the impact of microbiota-derived metabolites on infant piglet intestinal development."