Red Beet/Lucerne intercropping
PhD student Camilla Ruø Rasmussen and PhD student Affendy Bin Hassan have completed a joint experiment testing methods for water uptake and DNA extraction from soil.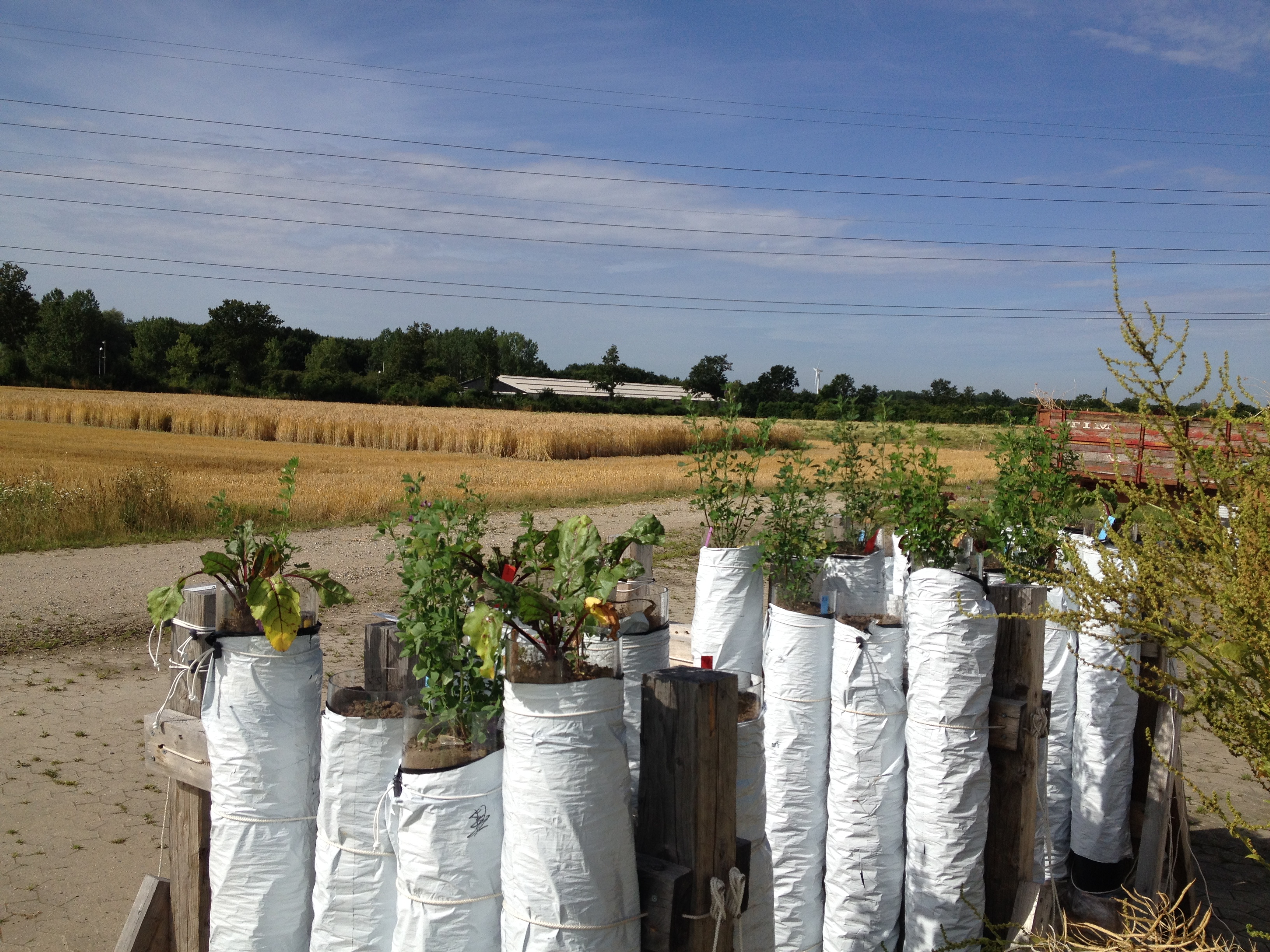 The experimental set-up was an intercropping system with Lucerne and Red Beet grown in 1 m tall transparent tubes. Red Beet was included as the roots are red making it possible to visually distinguish the roots of the two species. This enables us to compare the results of the newly developed methods directly to visual observations. Camilla Ruø Rasmussen studied the water uptake from different layers by the use of different isotopes of water while Affendy is working on a method to determine the proportion of roots from the two species by extraction of DNA from a soil sample.
Intercropping roots.
Photo: Camilla Ruø Rasmussen