The enduring appeal of minimally processed organic fruit products
MILDSUSFRUIT aims to improve the sustainability and quality of organic fruit processing and obtained products, by optimising gentle technologies and valorising suitable by-products.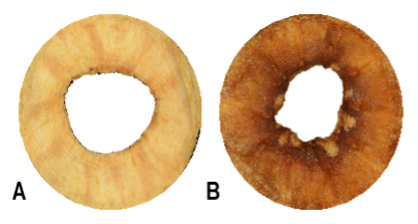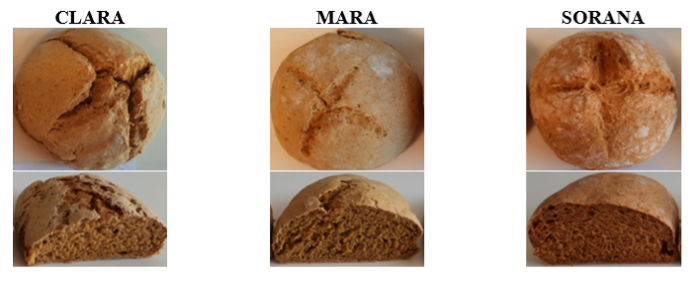 How can organic fruit be made more attractive?
The Institute of Food Science at the Warsaw University of Life Sciences used unconventional osmotic dehydration solutions to process organic apples (Figure 1). The use of new, unconventional solutions in osmotic dehydration of apples affected their sensory properties. The osmotically dehydrated organic apples acquired an interesting colour and an intriguing taste. Furthermore, additional nutritional value was obtained due to the higher amount of bioactive compounds compared to apple fruits dehydrated in standard sucrose solutions.
In the Department of Food Science and Technology at the University of Bologna, organic apples were enriched by vacuum impregnation as a technological evolution of the classical osmotic dehydration process. Microalgae have become promising resources for obtaining functional ingredients that can be used to increase the nutritional value of food. The blue-green protein phycocyanin extracted from Spirulina platensis was used to obtain enriched fresh fruits. In addition, organic apples were enriched with fructooligosaccharides, especially inulin, using yacon juice as an impregnating solution to produce functional dry snacks (Figure 2). Throughout the shelf-life of packed samples (50 days at room temperature), the enhanced prebiotic effect of the enriched dried apples as well as the quality in terms of hardness and colour were well maintained.
At the University of Agronomic Sciences and Veterinary Medicine in Bucharest, functional ingredients were developed using a pomace from three organic sea buckthorn varieties (namely Clara, Sorana, Mara). The sea buckthorn pomace powder was incorporated into bakery products (Figure 3). The study showed that the addition of sea buckthorn powder adds nutritional value and that an addition of five percent of the powder from all three varieties is sensory acceptable.
MILDSUSFRUIT website
https://www.mildsusfruit.com/
Social media
https://twitter.com/mildsusfruit
https://www.linkedin.com/in/mildsusfruit/
Authors info
---
Editor: Karin Ullven, EPOK / Design: Christine Dilling, ICROFS