Keeping dairy cows and calves together
As part of the ProYoungStock project, on-farm trials were conducted on two commercial organic dairy farms in Sweden. Cows on both farms were loose-housed and milked in automatic milking systems. Some of the cows and calves on these farms were included in the study.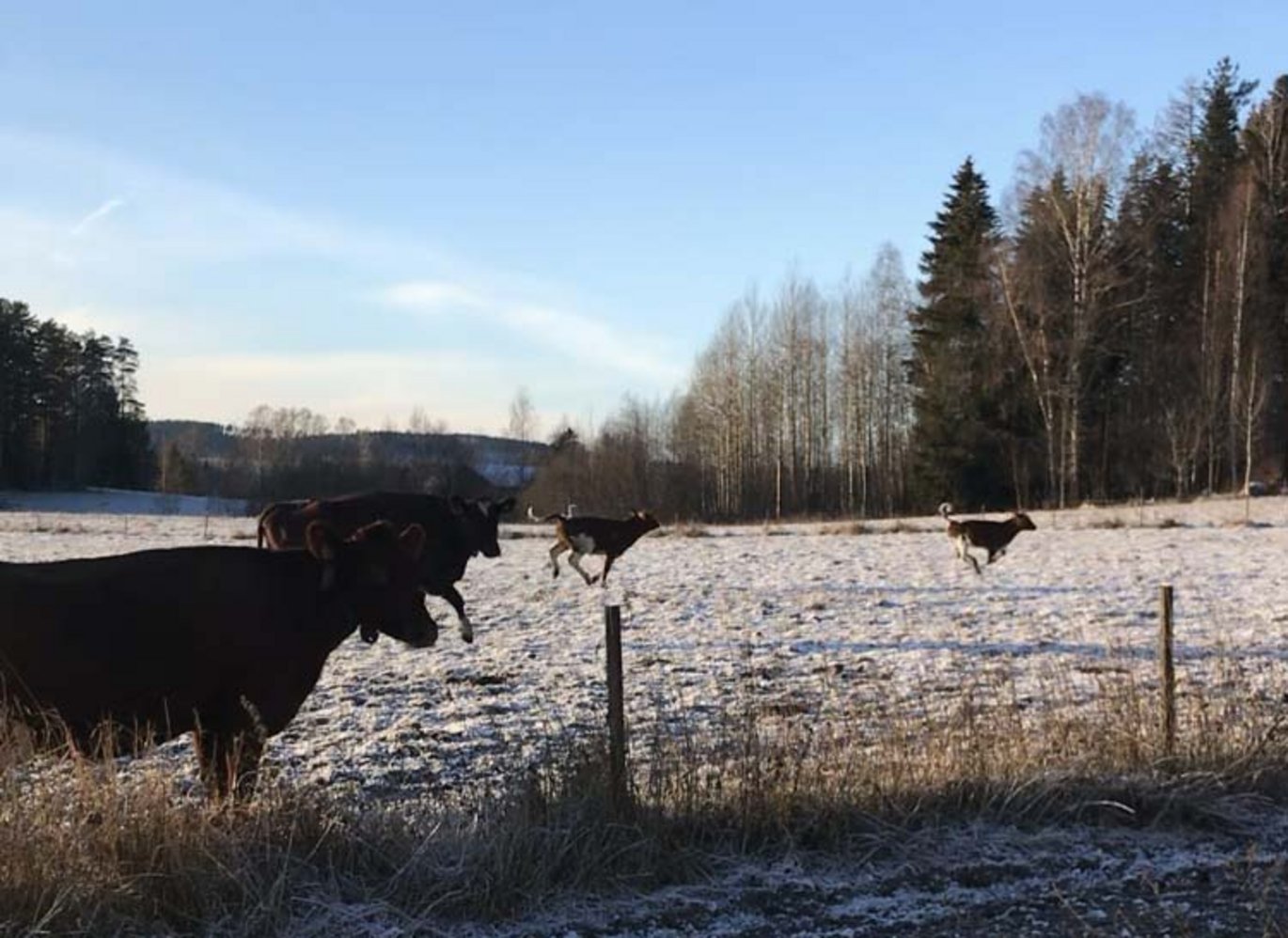 Cow-calf pairs were kept together daytime (i.e. separated at night) during the milk feeding period of 90 days. Control cow-calf pairs were separated within three days after birth and the calves were artificially fed 9—10 liters of milk/day from an automatic milk feeder.
The study was done batchwise with three cow-calf pairs and three control cows and calves running at the same time and repeated three times. The cow-calf pairs were randomly assigned to either the trial or control group. In total, 36 cows and 36 calves were included in the study.
Cows' milk production, composition as well as reproductive performance were measured. The calves were weighted each week. Diseases and treatments were recorded for both groups of cows and calves.
On both farms, calves were kept in a large group pen. On farm A the cows were moved to the calf pen to enable cow-calf contact. In the summer, calves were kept on pasture all the time with access to a large calf hutch, to get wind and rain protection. After the cows were milked in the morning, they were released on the pasture where the calves were kept and the calves could suckle and be with their mothers. In the afternoon, the cows were herded back to the barn.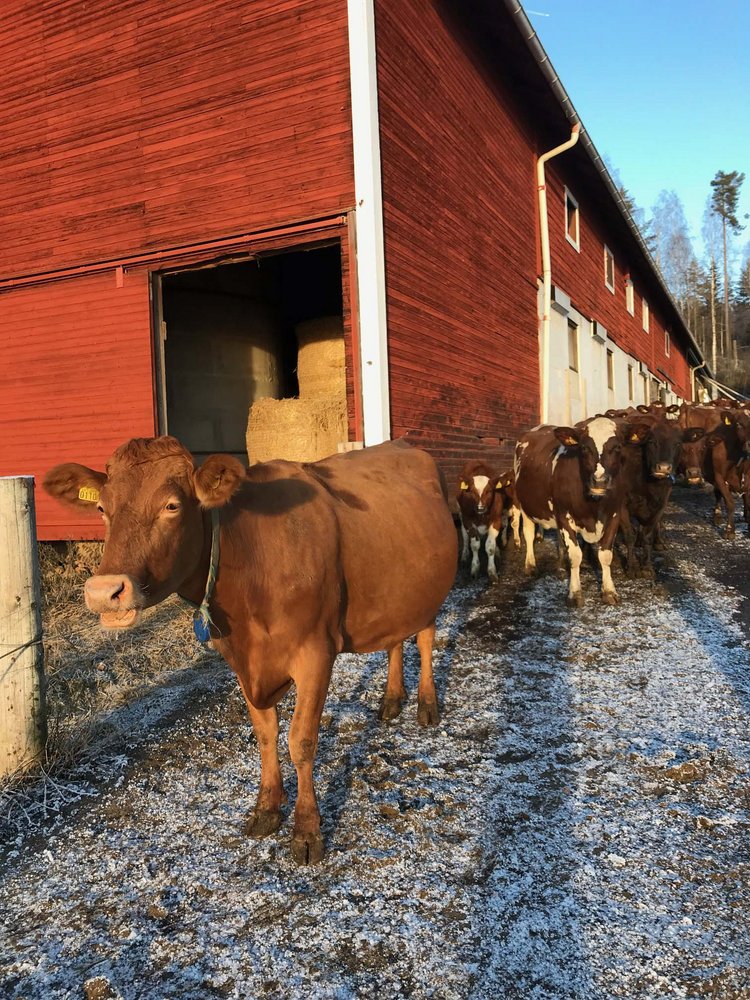 Farm A. Photo: Karin Alvåsen
On farm B, the calves were able to enter the lactating cow area through a small calf gate. In the evening the gate was one-sided locked so that the calves could return to the calf pen but no exit to get back to the cows. In this way, cows and calves were kept separated at night.
The calves had free access to concentrates and roughage in the calf creep area on both farms. Data analysis is initiated and interviews with the farmers have been performed. We are looking forward to presenting the results in a scientific journal and in this newsletter later on.
---
Relevant link(s)
https://www.proyoungstock.net/
---
Author(s) info
Karin Alvåsen, Researcher, Department of Clinical Sciences, Swedish University of Agricultural Sciences, karin.alvasen@slu.se
---
Editor: Karin Ullven / Design: Anton Brander Lichtenberg