New crops containing more biomass will ensure more renewable energy
A new research project will develop new barley crops that will increase the amount of straw material which can be used for biomass production, without decreasing grain yield. This will make the barley production more sustainable from both an economical and environmental point of view.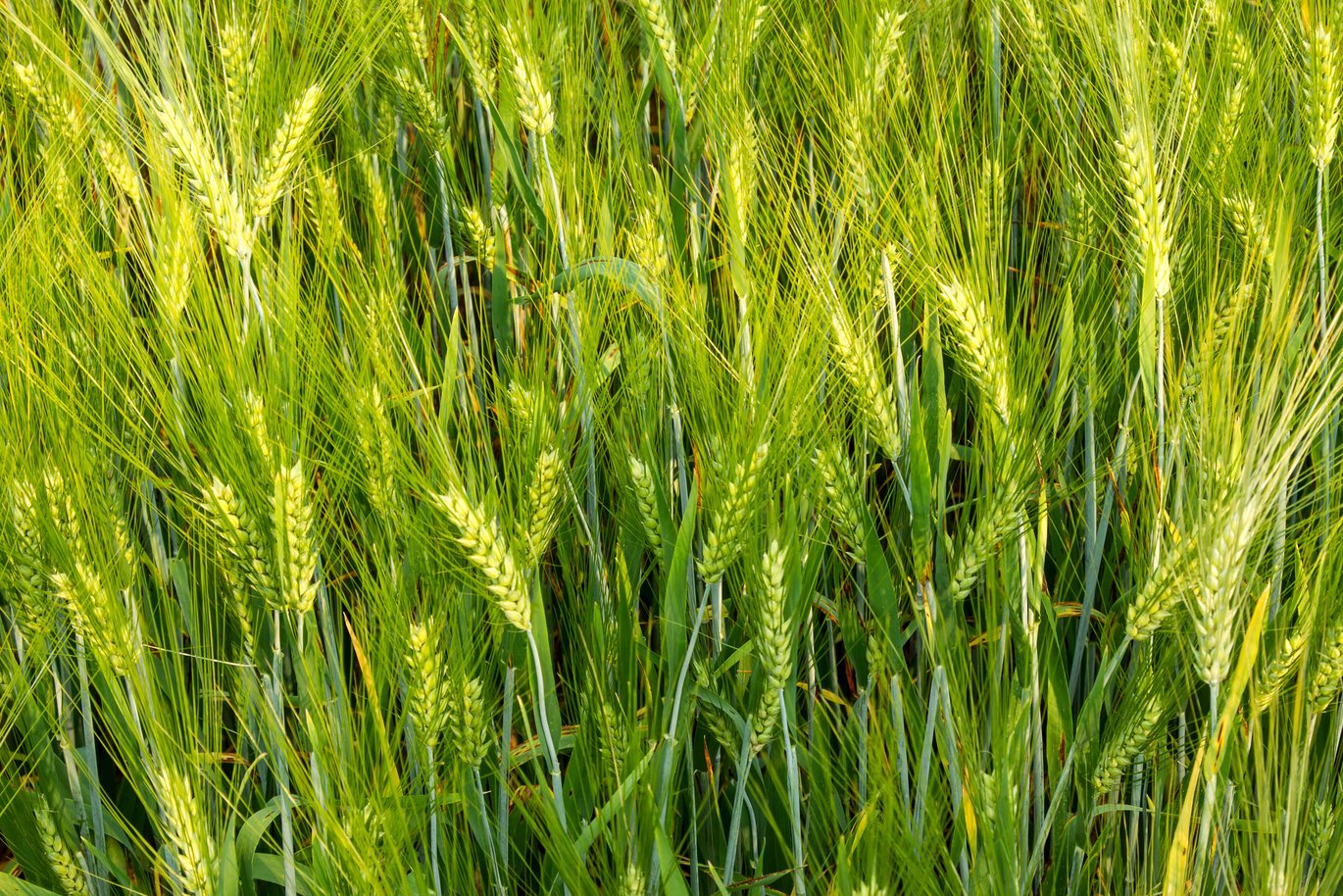 By 2020, EU must achieve a final energy consumption from renewable sources of 20 percent. Biofuels are keystones to reaching this goal. If the bio-based economy shall grow, the availability of a reliable supply of biomass in a sustainable manner and at fair prices is needed. Crop residues have a great potential of supplying large, reliable, and sustainable quantities of biomass. But until today, plant architecture has mainly been driven by the necessity of increasing the harvest of grain not focusing on the straw.
A new research project funded within the frame of FACCE SURPLUS entitled BarPLUS will modify canopy architecture and photosynthesis to maximize barley biomass and yield for different end-uses. The new type of barley crop will provide farmers with 5 to 10 percent more biomass per hectare without compromising grain yield.
Barley straw is becoming high value
Barley is a major crop worldwide, with Europe producing the greatest share (61.9 percent of the total world production). Beside grains used mainly for animal feed and beer production, barley plants produce at least an equivalent amount of straw that in the past was considered a secondary product of minimal value.
The increasing demand for renewable materials for the production of energy and other bio-products makes straw, and especially barley straw, characterized by the largest content of carbohydrates among cereals, a valuable product for its potential conversion into biofuels and other products.
By acknowledging that barley straw is no longer a secondary product but rather a product that offers the potential for the EU to meet its targets on renewable energy, the idea of increasing the amount of biomass without decreasing the yield provides farmers with new income opportunities and can furthermore contribute to the growth of the bio-based economy.
Economically and environmentally sustainable
The benefits of developing biomass from crop residues are manifold such as low cost, immediate availability and most importantly no competition with food.
- BarPLUS will make the barley production more profitable and sustainable from both economical and environmental point of view. And it is just the beginning. The expected results will provide a benchmark for similar modifications in other cereal such as rice and wheat, which has potential of increasing their biomass, professor and coordinator Paolo Pesaresi from the University of Milan says.
The BarPLUS research project is planned to last for 36 months and involves five partners from four EU countries. The project has been granted 881.000 € from FACCE SURPLUS.
---
Facce Surplus
FACCE SURPLUS is an ERA-NET under the Cofund scheme of Horizon 2020 of the European Union. FACCE SURPLUS calls for collaboration among 15 countries and the EU for transnational research projects on the thematic area of sustainable and resilient agriculture. Further joint activities that go beyond this co-funded call are planned, in order to contribute to the establishment of a renewable bioeconomy in the ERA.
Further information
Professor Paolo Pesaresi
Università degli Studi di Milano
Email: paolo.pesaresi@unimi.it
Mobile: 0039 3312645101