US researchers question published no-till soil organic carbon sequestration rates
For the past 20 years, researchers have published soil organic carbon sequestration rates. Many of these findings have suggested that soil organic carbon (SOC) can be sequestered in soil, or stored long-term, simply by switching from conventional tillage to no-till systems.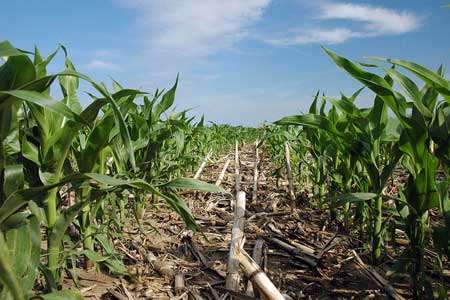 But a growing body of research indicates that no-till systems in corn and soybean rotations without cover crops, small grains, and forages may not be increasing SOC stocks at published rates.
"Some studies have shown that both conventional and no-till systems are actually losing soil organic carbon stocks over time," says University of Illinois soil scientist Ken Olson. Factors other than tillage that can cause losses include aeration, drainage, more intensive crop rotations, use of synthetic fertilizers, and lack of cover crops.
Olson and a team of senior researchers from universities in Illinois, Wisconsin, Iowa, and Ohio recently reviewed the soil science and tillage literature related to SOC sequestration, storage, retention, and loss. After examining hundreds of original research and summary papers, the scientists selected 120 papers for review and analysis.