Photo: Joachim Audet
The emission of greenhouse gas was measured using the static chamber technique where fluxes of gas are determined by sampling the concentration of gas over time (generally 1 hour).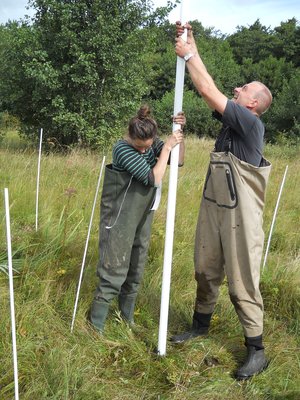 Photo: Peter M. Andersen
Piezometers were inserted into the soil to allow the sampling of groundwater and to measure the level of the groundwater. Piezometer are tubes equipped with a filter to let groundwater infiltrate inside the tube.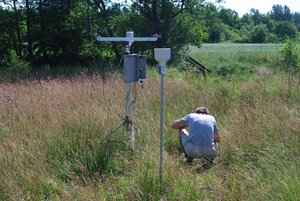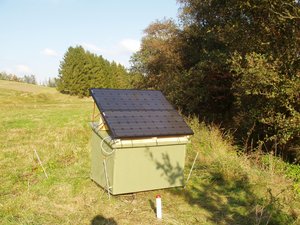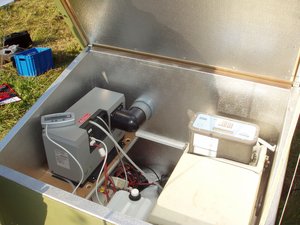 Photos: Peter M. Andersen
To monitor nutrient concentration in the stream a time-proportional ISCO® sampler was installed. This equipment enables sampling of stream water at pre-defined time interval (e.g. every hours). The water samples are then stored in refrigerated bottles. The station presented in the picture was powered using solar panels. In winter, a methanol power-generator was also used to compensate for the lack of sun.