New project will help increase food production in the EU by 20 pct.
3.8 million hectares of soil in the EU are unsuitable for effective agricultural production due to pollution or drought. Fortunately a new research project strives to reconvert poor, dried out and polluted sites into sustainable farm land. The aim is to increase food production in the EU by up to 20 pct.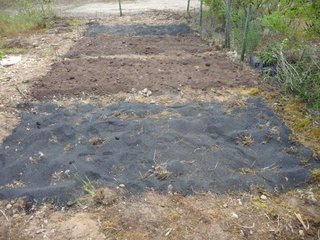 Today, in many places the potential yields are not realized and better agricultural practices could probably ensure a much larger food production.
The research project INTENSE funded within the frame of FACCE SURPLUS aims to expand the land area available for food and non-food production as well as ensure innovation in the farming industry and to intensify the production in a sustainable way.
- We strive to reconvert poor, dried out and polluted sites, that currently produce suboptimal yields or are abandoned, into land of value for production of food, fodder and bio-products, Dr. Arne Sæbø, who is the project coordinator, says.
More specifically, the improvement of soil status refers to improved water holding capacity, improved bacterial diversity, improved nutrient status, and resilience against pollutants. This will help reduce the environmental impact of agricultural production.
From case study to large-scale production
To do so INTENSE will contribute with advanced knowledge, prototyping new, environmentally friendly techniques, methods and processes; and by testing and evaluating prototypes under 'real' conditions. Finally, the projects will be up-scaled.
- One of the core focus areas in order for the project to succeed is to include stakeholders such as farmers and biogas enterprises. They will serve to facilitate the implementation of sustainable and financially attractive production alternatives, Dr. Arne Sæbø says.
He continues:
- I believe we can provide a wide range of novel products and services which can be used all across farming communities in Europe.
The project is an international cooperation between the Norwegian Institute of Bioeconomy Research, the German research center for environmental health (Helmholtz Zentrum Muenchen), Warsaw University of Life Sciences, France National Institute of Agronomic Research, Hasselt University, CIEMAT under the Ministry of Economy and Competitiveness Spain, Martlhof am Tegernsee and Universita' degli Studi di Parma.
The project has been granted 1.938.000 € from the FACCE SURPLUS ERA-NET cofund to do research in three years.
FACCE SURPLUS FACCE SURPLUS is an ERA-NET under the Cofund scheme of Horizon 2020 of the European Union. FACCE SURPLUS calls for collaboration among 15 countries and the EU for transnational research projects on the thematic area of sustainable and resilient agriculture. Further joint activities that go beyond this co-funded call are planned, in order to contribute to the establishment of a renewable bioeconomy in the ERA.
---
Further information


Dr. Arne Sæbø
NIBIO (Norwegian Institute of Bioeconomy Research), Norway
Email: arne.sabo@bioforsk.no
Mobile: 0047 40474349