New project will develop the market for currently underutilized Cichorium biomass
A new project aims to turn underutilized Cichorium biomass streams into high value fractions, which can then be used as ingredients in a wide range of applications, ranging from food and drink products over cosmetics to biomaterials.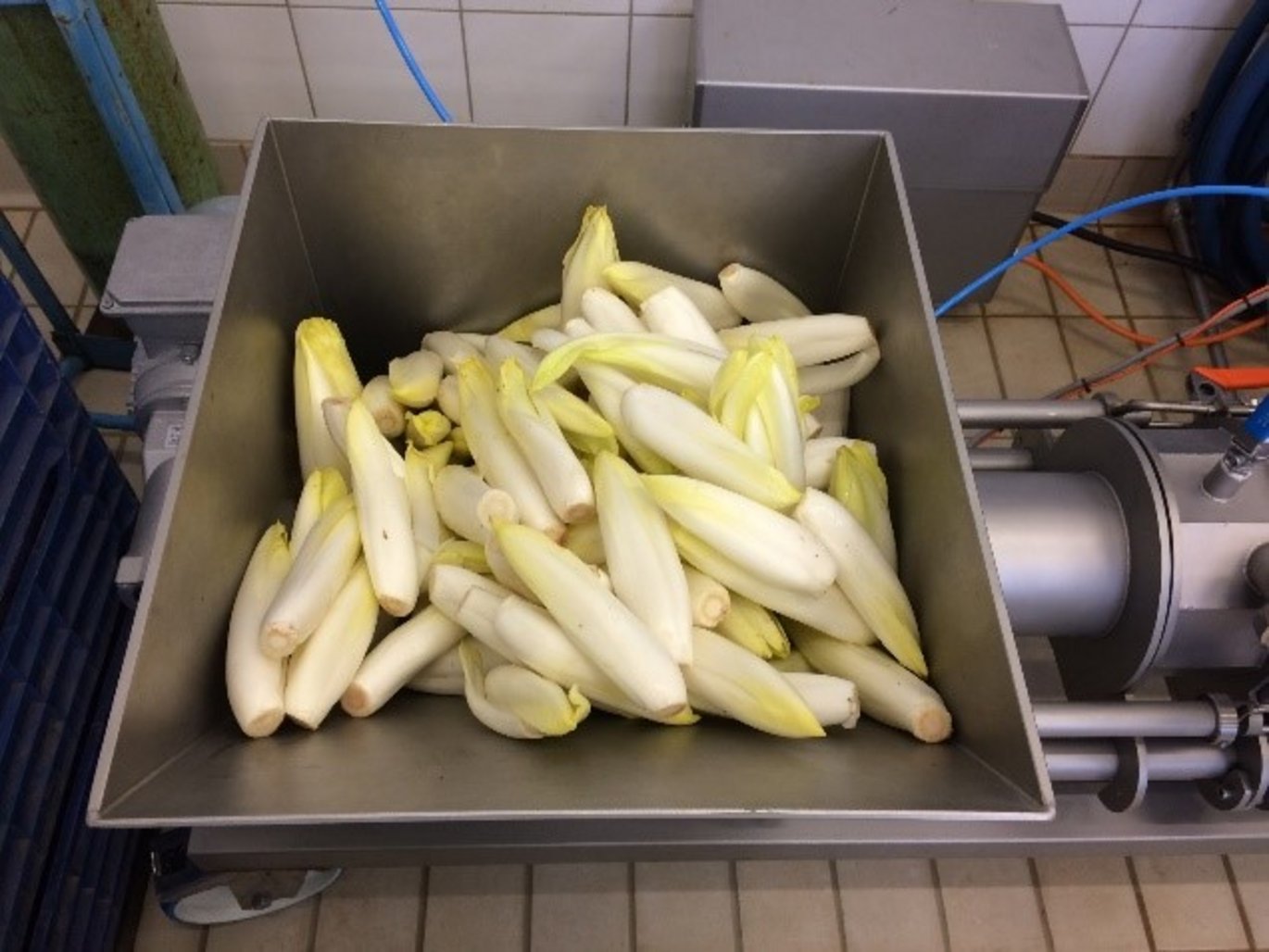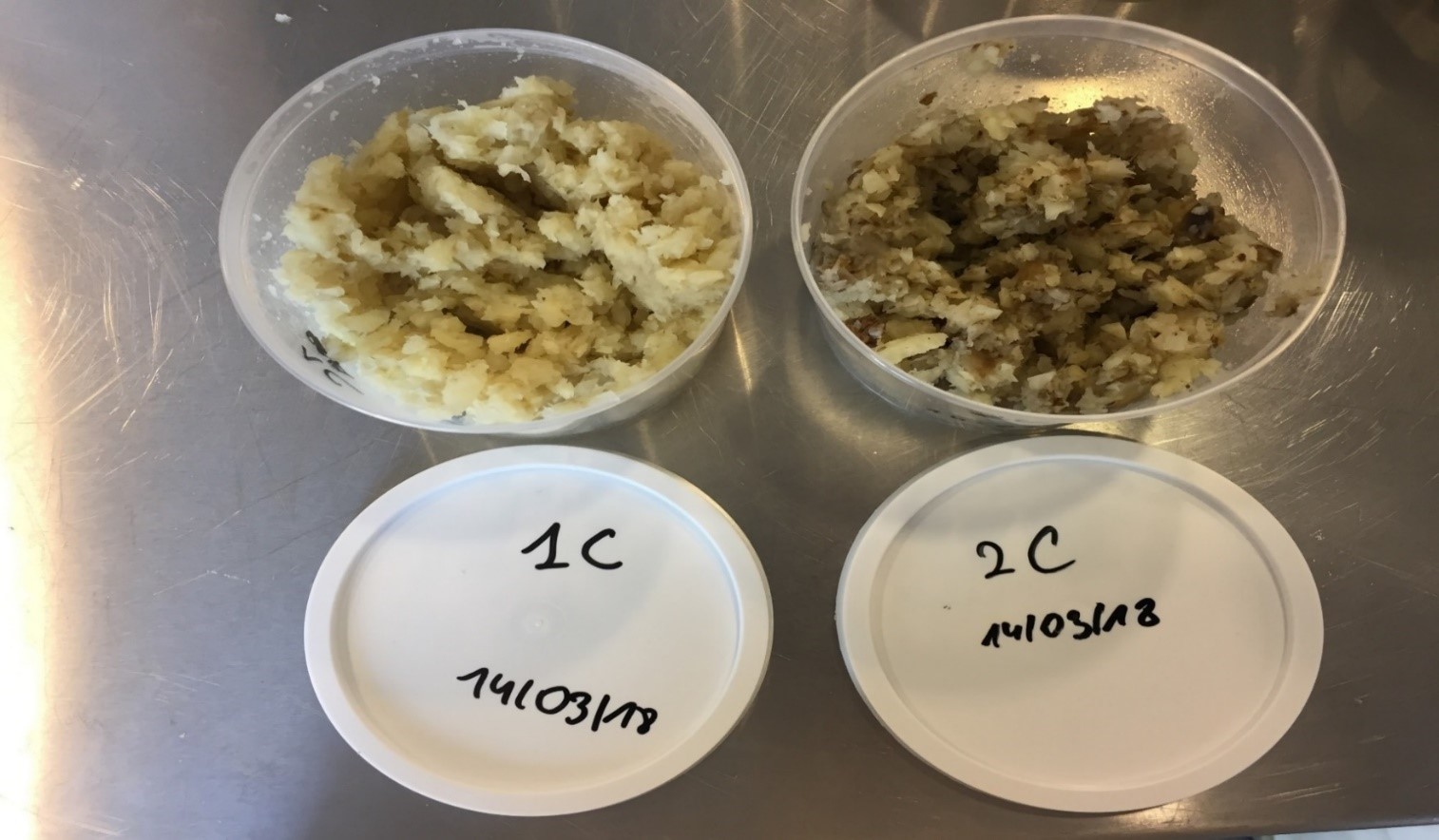 Crops in the Cichorium species are not big cash crops in the EU. However, they are of high regional economic important in some EU regions (Belgium, The Netherlands, France, Italy….) and considerable amounts of underutilized Cichorium biomass is available almost all year round.
A new project – CichOpt – funded in the frame of FACCE SURPLUS aims to turn these now underutilized biomass streams into high value fractions, which can then be used as ingredients in a wide range of applications, ranging from food and drink products over cosmetics to biomaterials.
In the project, researchers and stakeholders from Belgium-Flanders, the Netherlands, Germany and Finland focus on four different crops in the Cichorium genus, all with great economic importance in Europe: industrial chicory grown for inulin extraction, and Belgian endive, Radicchio Rosso and Endive, all three grown as leaf vegetables.
Dr. Bart Van Droogenbroeck from Institute for Agriculture, Fisheries and Food Research in Belgium – Flanders is the coordinator of CichOpt. He explains:
- During the industrial processing of root chicory and the production of Endive and Radicchio, relevant by-products and waste streams are generated, and these are currently, in the best case, only valorized in low-value applications such as fertilizer, feed or bio-energy. It is a clear goal of our project to make better use of all the Cichorium biomass available.
Rich in valuable target compounds
Therefore, the project partners will develop a cascade biorefinery scheme with selected bio-based applications in mind. The biomass from these crops is especially interesting, as they are rich in a number of valuable target compounds: dietary fibers, free sugars, and the bioactive compounds sesquiterpene lactones (SL) and polyphenols (PP). In the project, these fractions will be tested as ingredients for food and drink applications, and the chemicals will be evaluated for use in biomaterial applications such as bottles, packaging and clothing. And there are plenty of opportunities. For food and drinks e.g. there's a clear trend towards more plant-based foods (vegetarian, vegan), natural and clean label, locally produced etc.
- We will perform a detailed molecular analysis of these compounds in different varieties and tissues of the crops. In addition, the presence of these interesting compounds will also be monitored in existing by-products and waste fractions, which are generated throughout the current value chain. A clear aim of the project is thus to improve the valorization of these existing waste streams, Dr. Bart Van Droogenbroeck says.

The data from the molecular analysis will also be used to develop a long-term strategy for high value Cichorium materials. This strategy includes the identification of plant breeding targets for robust Cichorium germplasm, with the aim to develop varieties with a tailored content of high value compounds and/or which are diversified in taste characteristics.

Applied on other underutilized biomass fractions
The European Cichorium sector has experienced a serious decline both in production area and volume during the last 10 years and there is thus an urgent need for innovation: The project partners hope to pave the way for a new future.
- We hope to provide concrete opportunities to realize innovation in Cichorium breeding, selection and production by offering new insights. In addition, it can increase the competitiveness by creating added value out of the by-products and waste fractions, which now represent a cost instead of a revenue, Dr. Bart Van Droogenbroeck says.

The results from the project could also benefit Northern Europe, where record-breaking temperatures recently have been reported. The Cichorium crops offer possibilities to broaden the portfolio of crops that can be planted by farmers in this region, and hence contribute to sustainable and climate resilient agriculture:
- In general, the concepts applied in this project and the detailed knowledge on biosynthesis and activity of the bioactive compounds can also be applied on other underutilized biomass fractions rich in these compounds, e.g. press cakes from other vegetable and fruit species, Dr. Bart Van Droogenbroeck says.

Relevant partners from the major EU producing countries participate in CichOpt, guaranteeing the integration of relevant knowledge. A multi-actor approach including most relevant stakeholders along the entire value chain – from breeders and growers to processors and end-users - will support the selection of the most sustainable, feasible and economically viable solutions.
If you have an interest to take part in the shaping of new Cichorium value chains, get in touch!
---
Further information
Partners in the 3-year CichOpt-project include Institute for agriculture, fisheries and food research, Belgium – Flanders, Inagro vzw, Belgium – Flanders, Wageningen Plant Research, Netherlands, Nationale Proeftuin voor Witloof vzw, Belgium – Flanders, University of Hohenheim, Germany and VTT Technical Research Centre of Finland Ltd, Finland.
Contact
Dr. Bart Van Droogenbroeck,
Institute for Agriculture, Fisheries and Food Research, Belgium – Flanders
Email: Bart.VanDroogenbroeck@ilvo.vlaanderen.be
Visit the project website