New project will develop advanced biochar fertilizers
A new project aims to develop a fertilizer based on available organic surplus residues that can replace conventional fertilizers, increase resource use efficiency and offer economic returns to farmers.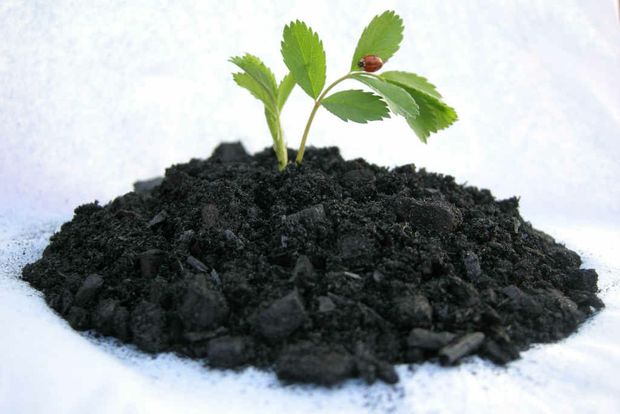 In the last decade, large quantities of pure biochar have been tested as soil amendment with positive results, and recently, it has been shown that small quantities of biochar can be used as a carrier substance for fertilizer.
In the project, partners from Germany and Norway will consider several feedstocks, which are all residue materials in both countries. These leftover feedstocks will be subjected to a pyrolysis process and transformed into biochar.
A new project – ABC4SOIL - funded within the frame of FACCE SURPLUS will further explore and develop the use of biochar based fertilizers, based on recycling of farm and forest residues. These socalled advanced biochar (ABC) based fertilizers will be used as soil amendment in annual food crops and trees in forests and urban settings.
In a subsequent process, the chars will be soaked with liquid organic residues (e.g. animal manure, other nutrient rich biogenic liquids) in order to immobilize the nutrients in the porous structure.
Dr. Kathrin Weber from NTNU Trondheim, Norway is the leader of the project. She explains:
- It is well known that biochar can have positive effects on soil properties, as it can increase microbial activity, improve aeration, raise the pH value in acidic soils and increase the cation exchange capacity when ageing. Furthermore, the porous structure of the char can increase water holding capacity and nutrient retention, reducing some problems of conventional farming like nitrate leaching and water pollution. In addition, the stable long-term storage of carbon in the soil reduces the emissions of carbon dioxide to the atmosphere.
An open access database for end-users
In the project, the production will be optimized by greenhouse experiments with fast-growing vegetable crops, where yields, nitrate retention and nitrous oxide emissions will be evaluated. Best-outcome ABC-fertilizers in terms of yield increase and positive environmental effects are then chosen for the production of a large amount of fertilizer, which will be tested in the fields in Germany and Norway. As an example, the partners will use biochar when producing structural soil for urban planting. Therefore they will conduct a field trial in collaboration with the city of Trondheim, who will be using the fertilizers for planting city trees.

Throughout the entire project, an open access database will be set up, in which information on biomass types, sources and properties relevant for fertilizer production will be stored. This database is intended as a tool for end-users to match supply and demand of biogenic residues.

According to Kathrin Weber, the potential and opportunities for the use of advanded biochar fertilizers looks promising:
- The fertilizers are expected to be more effective than conventional fertilizers while significantly reducing negative effects such as nitrate leaching and water pollution. The development of a fertilizer based on available organic surplus residues will both increase resource use efficiency and offer economic returns to farmers, Kathrin Weber says.
---
Further information
Partners in the 3-year ABC4SOIL-project include RWTH Aachen University, Unit of Technology of Fuels; Geisenheim University, and Ithaka Institute, Germany, Norwegian University of Science and Technology, Faculty of Engineering Science and Technology, Norway
Contact
Dr. Kathrin Weber
NTNU Trondheim, Norway
Email: kathrin.weber@ntnu.no