Kick off and networking in the field of biobased production
To present funded research projects and create synergy with ongoing research, FACCE SURPLUS will host a kick off and networking event in Denmark in September 2016.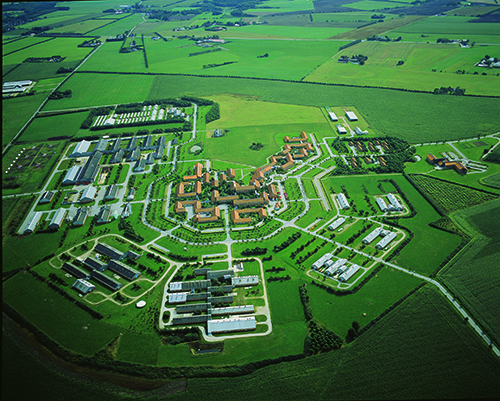 In September 2016 FACCE SURPLUS will host a kick off meeting for new research projects funded within the ERA-Net Cofund. In order to support collaboration across the field of the European bioeconomy, a networking event is held in conjunction with the kick off meeting.
The meeting will take place in Denmark 13 to 15 September, 2016 at AU Foulum, which is home to most of the research on food, agriculture and biobased economy at Aarhus University.
At the meeting, the research projects funded within the call will be presented. Furthermore, a networking event for research platforms related to the biobased economy is scheduled with the purpose of creating synergy between ongoing research activities and increasing possibilities for innovation and industrial cooperation.
During the meeting, participants will also get the chance to visit one of Europe's most advanced research platforms in the field of biobased production. Aarhus University is home to a HTL plant, which converts organic materials such as grass or organic waste into bio-crude oil. The plant is based on newly developed, ground-breaking technologies. Other facilities are set up beside the HTL plant for extracting proteins from green biomass, thereby creating a combined platform for biorefining on a pilot scale. This platform operates alongside related activities in fields such as biogas and harvest technology, as well as extensive experiments demonstrating improved resource efficiency in biomass production.
The more precise structure and contents of this 3-day event will be described and agreed in the spring of 2016.