Call for papers
Workshop on Ethnographies of Parliament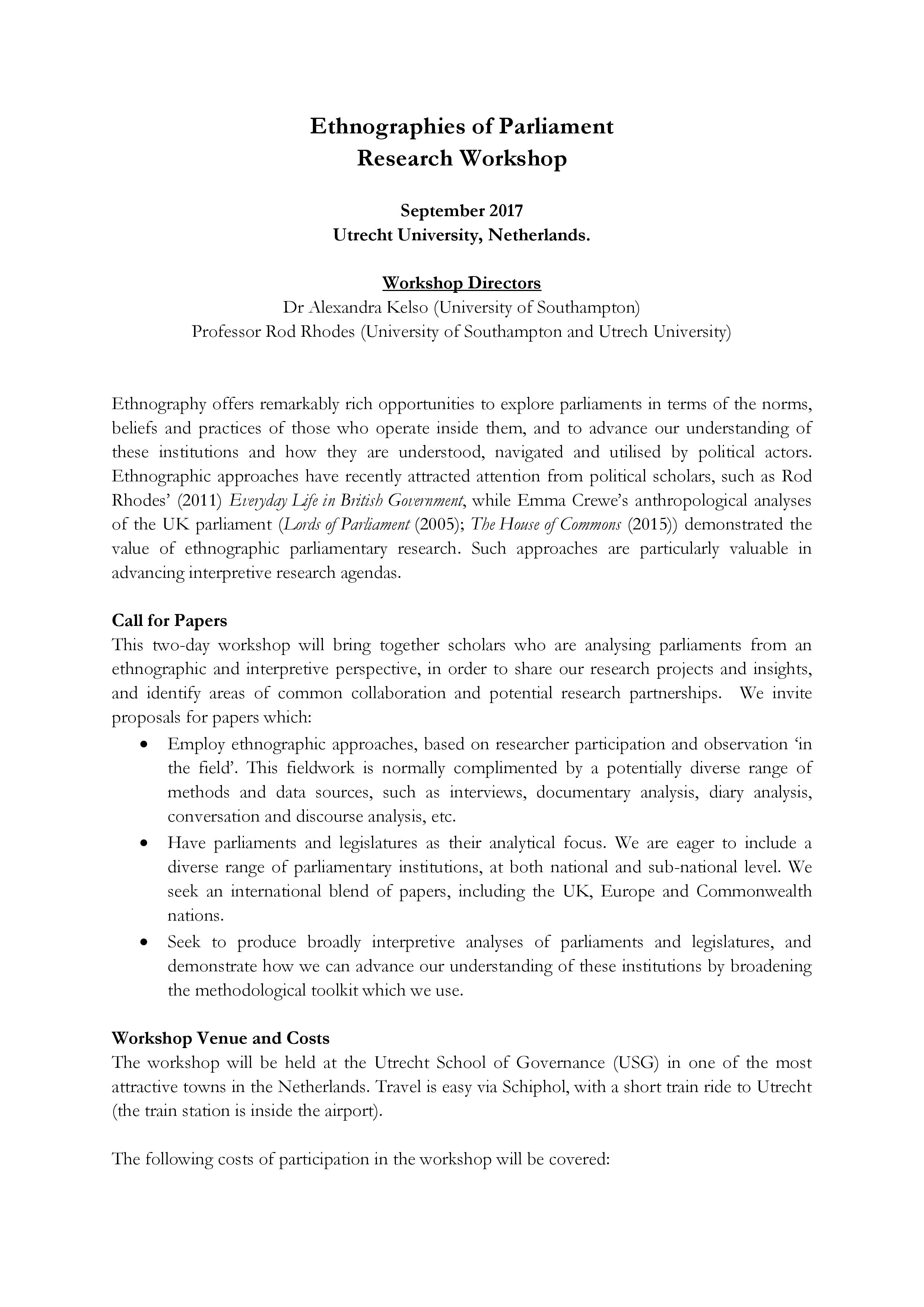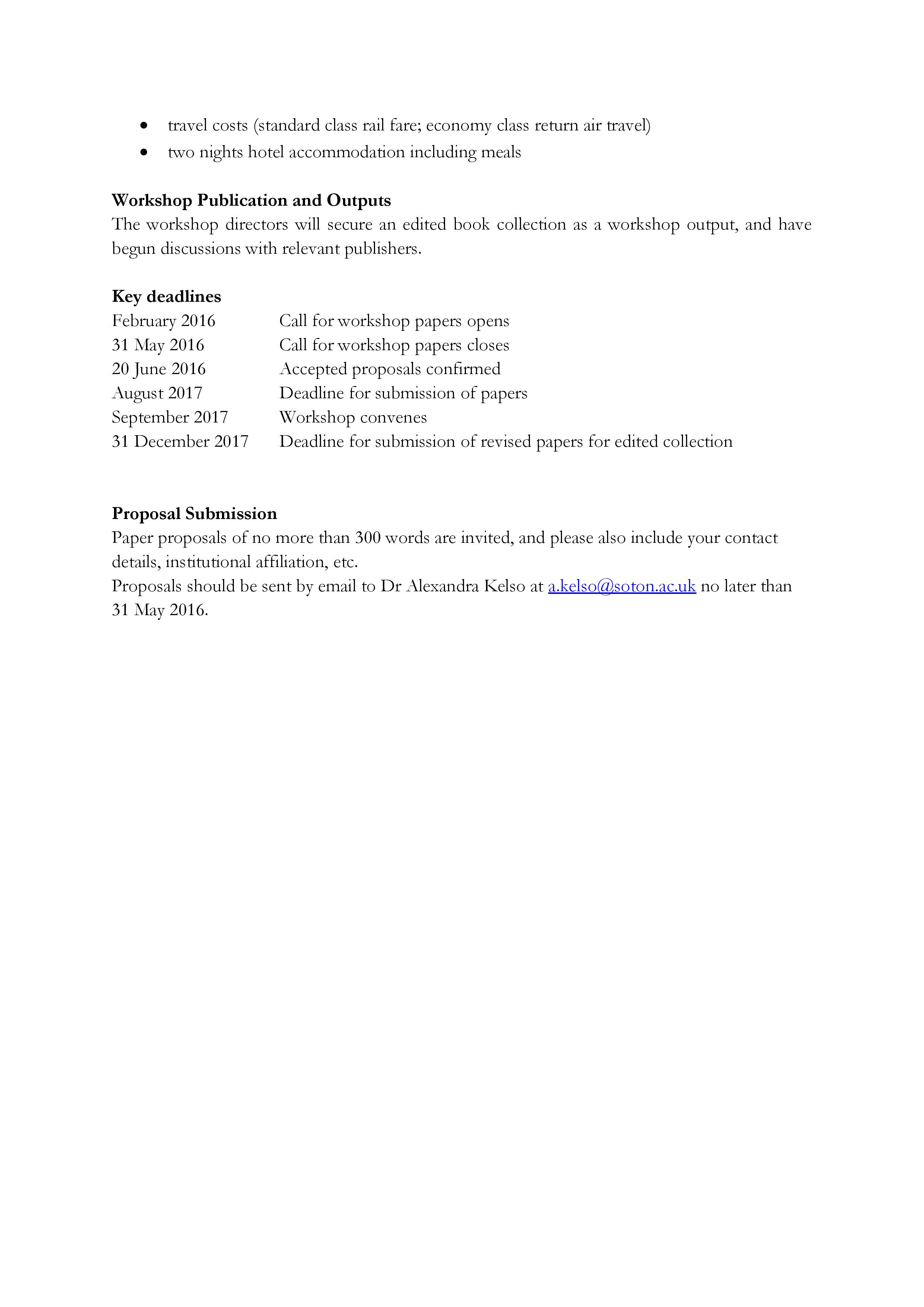 Call for Papers
This two-day workshop will bring together scholars who are analysing parliaments from an ethnographic and interpretive perspective, in order to share our research projects and insights, and identify areas of common collaboration and potential research partnerships. We invite proposals for papers which:
Employ ethnographic approaches, based on researcher participation and observation 'in the field'. This fieldwork is normally complimented by a potentially diverse range of methods and data sources, such as interviews, documentary analysis, diary analysis, conversation and discourse analysis, etc.
Have parliaments and legislatures as their analytical focus. We are eager to include a diverse range of parliamentary institutions, at both national and sub-national level. We seek an international blend of papers, including the UK, Europe and Commonwealth nations.
Seek to produce broadly interpretive analyses of parliaments and legislatures, and demonstrate how we can advance our understanding of these institutions by broadening the methodological toolkit which we use.
More info at https://blog.soton.ac.uk/c2g2/2016/03/04/call-for-papers-workshop-on-ethnographies-of-parliaments