New chairperson of NorBaRag
Welcome to Regina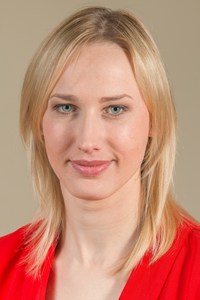 New chairperson of NorBaRag is Regina Rancane, Latvian Plant Protection Research Centre, Riga, Latvia,
regina.rancane@laapc.lv
Latvian Plant Protection Research Center (LPPRC) carries out research in practical plant protection and is the independent testing unit holding the certificate for conduct of efficiency examination trials of plant protection products in Latvia. Until now, LPPRC primary responsibility was to collect samples for resistance testing at the request of agrochemical companies. Taking into account that resistance is becoming serious problem in Latvia as well, LPPRC start to focus on this topic with a special attention to weed resistance. LPPRC respond to observations about possible resistance, do sampling in potentially resistant weed populations and send samples for resistance testing. LPPRC are frequently giving advice and recommendations to farmers how to prevent resistance of weeds, diseases and insects to pesticides. Recently LPPRC have summarized the latest information on the resistance of harmful organisms in Latvia in the brochure.
Regina is member of board and researcher in LPPRC. Her field of activity as for researcher is fruit diseases and their control. Mainly her subject is apple scab which is considered as high risk pathogen to develop resistance to fungicides. She works a lot with fruit growers on the plant protection strategy how to effectively control a scab by avoiding resistance.
Regina has joined NorBaRag and participated in the organization of one Norbarag seminar in Riga in 2014.
"It is the great place where to exchange information about resistance and afterwards to bring this information to farmers in a way that is understandable for them. It will take a time for me to cover the problem of resistance more widely but I hope that together with subgroup leaders we will do good things in the next two years" she says.