Revisiting the Religious Life of Palmyra
New publication by Professor Rubina Raja.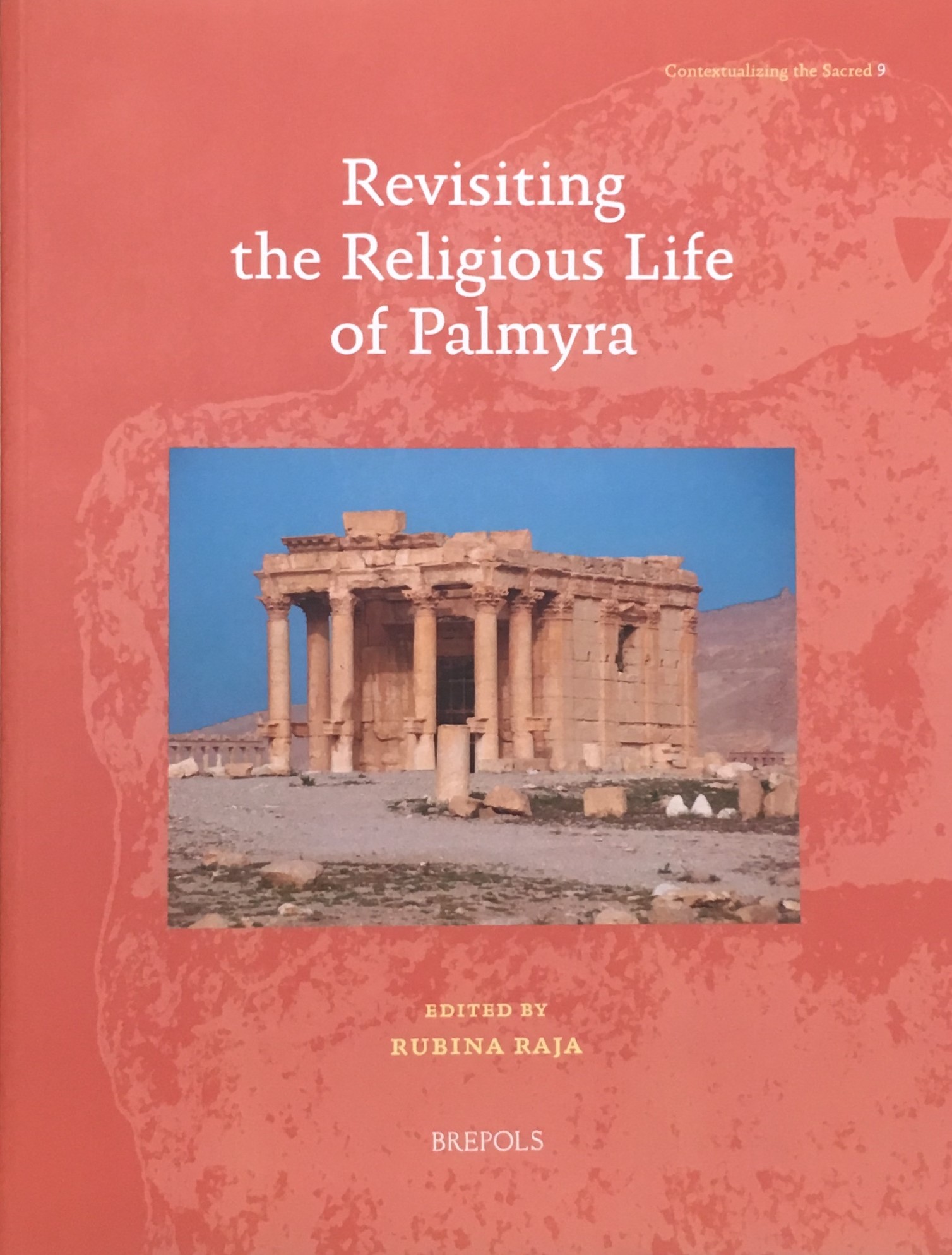 Raja, R. (ed.) 2019. Revisiting the Religious Life of Palmyra. Contextualizing the Sacred 9. Turnhout: Brepols Publishers.
Revisiting the Religious Life of Palmyra is the first volume ever bringing together the core group of scholars who have worked on religion and religious practice in Palmyra. The book is edited by Centre Director and Professor Rubina Raja.
The oasis city of Palmyra in the Syrian Desert has long been the focus of scholarly attention, both as a major cultural locus at the heart of the ancient world, active in trade and politics, and as an important local centre of religion, attested through the archaeology and historical sources related to the site. In this volume, which is the outcome of a conference organized within the framework of the Palmyra Portrait Project, the latest research from scholars working on Palmyra is drawn together to offer new insights into both the city's religious life and its wider implications for our understanding of religious life in the Near East in general in the first three centuries CE. Incorporating analyses and discussions of archaeological, epigraphic, and literary sources that shed light on Palmyrene religion, the contributions gathered here reassess and discuss the beliefs and practices that were followed in the city, assess the different cults that existed, and present new insights into the development and function of the city's religious communities and spaces. Together, these chapters provide a vital update to our understanding of how people lived and worshipped in this city, which remains crucial to the broader understanding of the role of religion and religious practices in urban contexts in antiquity.
Revisiting the Religious Life of Palmyra is volume 9 in the series 'Contextualizing the Sacred: Sacred Space and its Material Culture in the Ancient Near East and Egypt, 1000 BC – AD 600', published by Brepols Publishers.