Pearl of the Desert in audio version
An audio book collaboration has united two experts on ancient societies, UC Berkeley Professor Christopher H. Hallett and UrbNet's centre director Rubina Raja.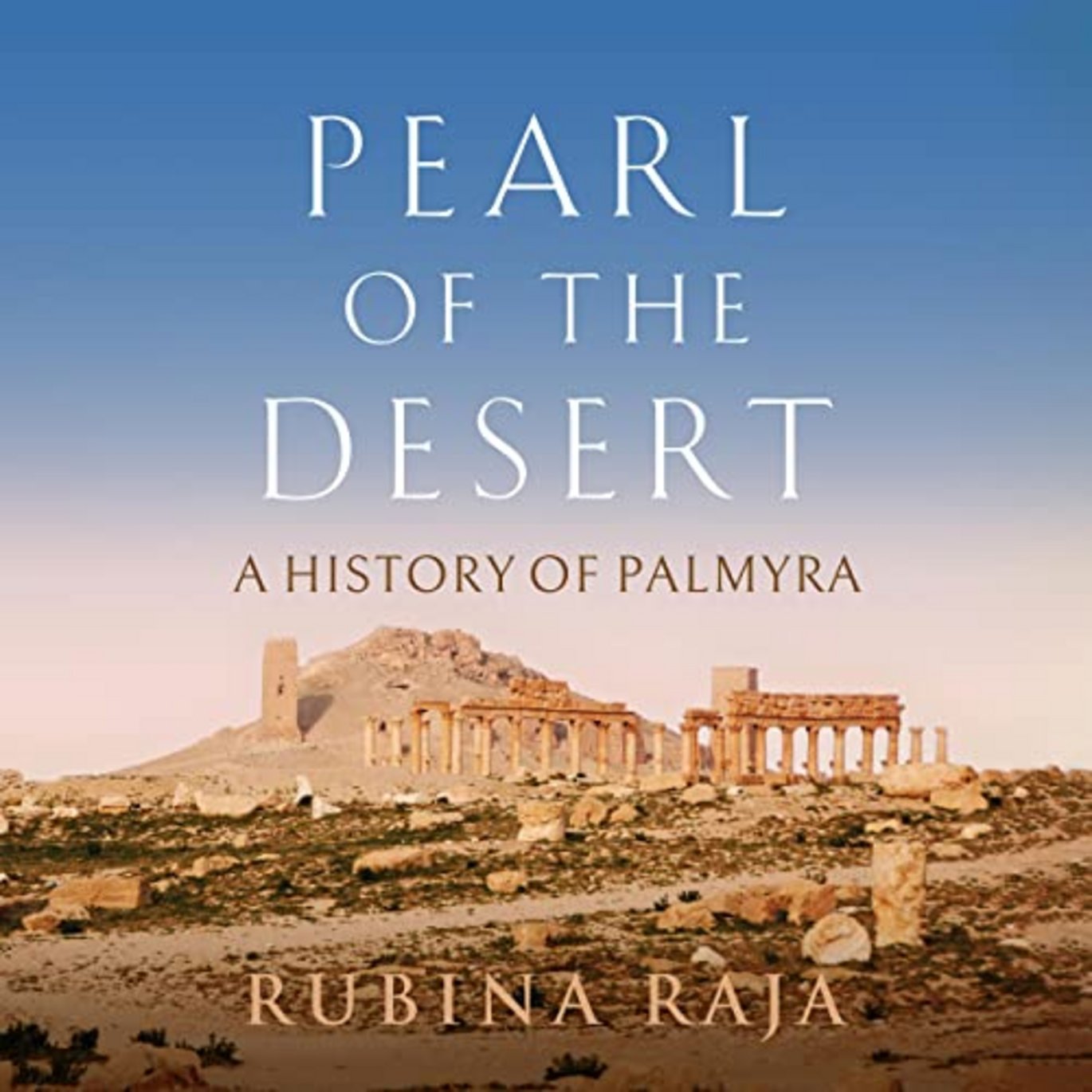 Earlier this year, Rubina Raja's new monograph on ancient Palmyra was published by Oxford University Press (New York). The book entitled Pearl of the Desert: A History of Palmyra is based on Rubina Raja's long research interest in Palmyra, an oasis city in the Syrian Steppe Desert.
An audio version of the book has now also been released. It is narrated by a peer, namely Christopher H. Hallett, Professor of Roman Art and Material Culture at UC Berkeley. In the academic year of 2020/2021, Chris Hallett was UrbNet's guest professor, and in this setting and through Raja and Hallett's mutual research interests and their conversations on social networks and ancient societies the idea of collaborating on the audio side of the Palmyra book unfolded. Hallett was later casted to narrate the book.
"I have long been a fan of audio books", says Chris Hallett and continues: "I listen to them quite a lot – especially when I am travelling. I even have my own favorite readers – such as Derek Perkins, who recorded Yuval Noah Harrari's Sapiens. So I was very flattered when Rubina asked me if I would consider doing the audio book for her latest book about Palmyra. In the end, I jumped at the chance. I made an audition tape for OUP, and just before Christmas I was invited down to Burbank (in Los Angeles) where all the film studios are, to make the recording. Of course, I had never done anything like it before. I can only say – I hope I did justice to Rubina's writing, and that people enjoy listening to it as much as I enjoyed reading it!"
It is not that often that an academic book is released as an audio book – and it is even rarer that it is narrated by a peer within one's own field. Rubina Raja is thrilled about the collaboration, and she tells:
"I am grateful that Chris was chosen to narrate the book. He had listened to my ongoing research for the book and my thoughts about Palmyrene society, and I am sure that has made a difference for his narration of the finished book. It is really nice to know that his special relationship with UrbNet and his interest in urban societies is cemented through this audio book project".
And read more about the publication in this news feature.