Harald Ingholt – Palmyra i Syrien
Summary of lecture at the Danish University Extension by Research assistant Nathalia Breintoft Kristensen and Research assistant Rikke Randeris Thomsen.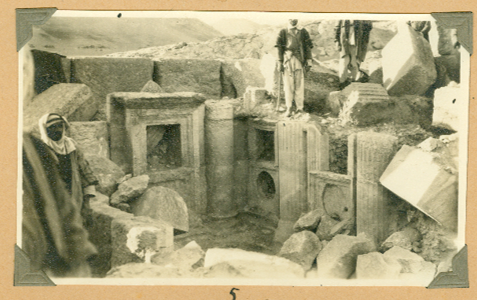 On Monday 29 October, the second lecture in the series on great Danish archaeologists, was given by Nathalia Breintoft Kristensen and Rikke Randeris Thomsen, research assistants at the Palmyra Portrait Project. The lecture, which was took place in Copenhagen, was about Harald Ingholt and Palmyra in Syria. It revolved around the life and career of Ingholt as well as his discoveries of many exciting tombs and objects in the city in the 1920s and 1930s. His studies and excavation diaries will be published by the Palmyra Portrait Project and are extremely relevant and important today considering the political instability in Syria. The lecture was held in front of an audience of 22, who were very interested on the topic.