Mixed farming and agroforestry systems have many advantages
A new big EU research project will explore different types of mixed agricultural systems, incl. agroforestry. The assumption is that the mixed way of farming holds many benefits – both in terms of general sustainability, resilience to climate change, better utilization of nutrients and biodiversity. Aarhus University, together with International Centre for Research in Organic Food Systems (ICROFS), will lead the MIXED project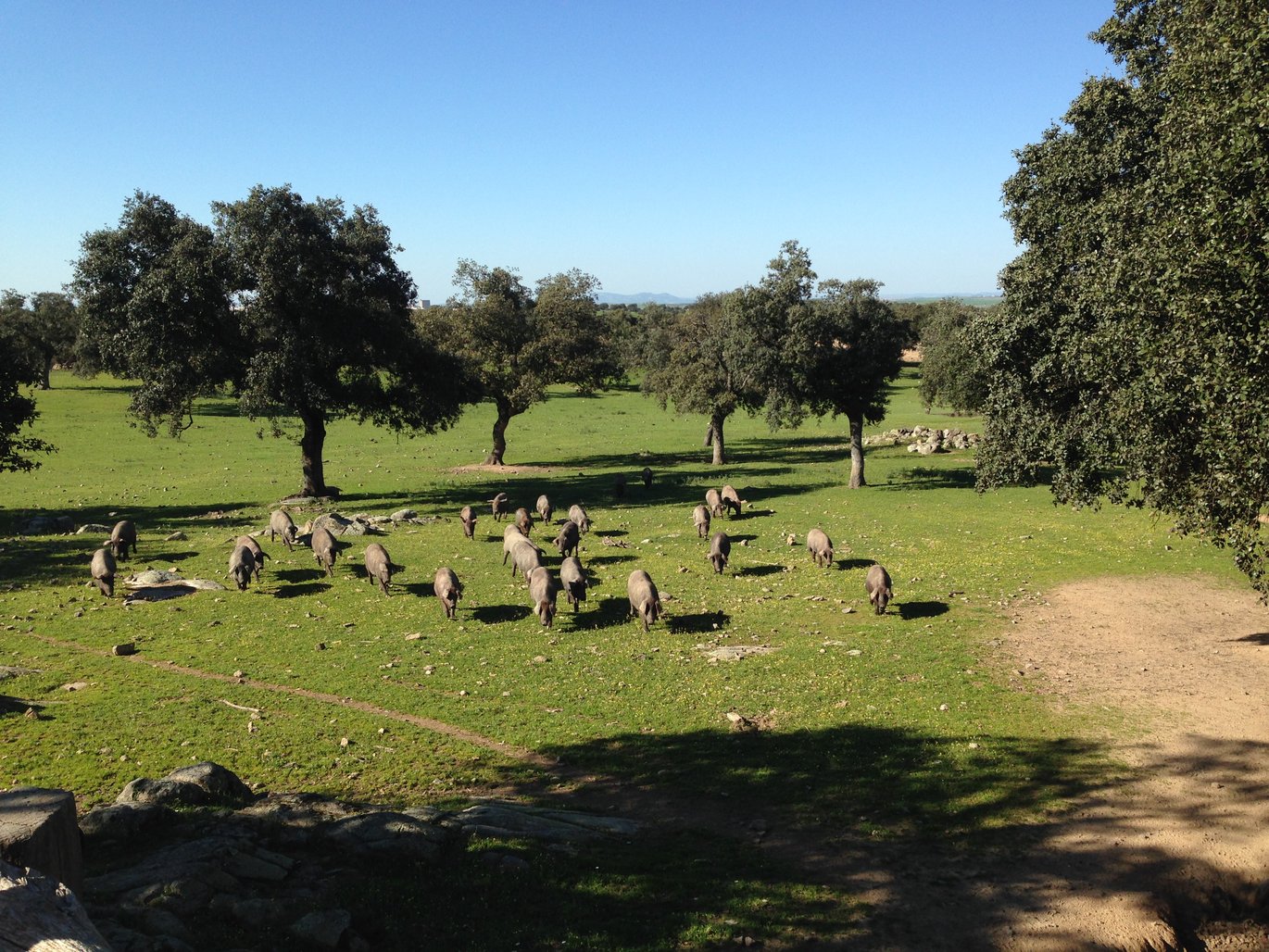 Principles from agriculture in the 'good old days' may inspire to sustainable solutions for the future. Instead of moving towards a higher degree of specialization, a new big EU-project will look into the benefits of mixed farming and agroforestry systems climate, environment and society in general. The efficiency of production in terms of the use of resources such as water, nutrients, land and ecosystem services must be strengthened in European agriculture. Climate change and more extreme weather also make it necessary to look at agriculture with new eyes. Therefore, networks of both organic and conventional farmers and research institutions from 10 countries have joined forces in a project application that has now become the MIXED project, starting today, 1 October 2020, and where innovative solutions in mixed farming and agroforestry are in focus.
"We are living in a dynamic world, faced with climate change and major shifts in agricultural policies and framework conditions. Severe problems are caused by these changes, if we do not have robust and resilient agricultural production systems. Therefore, we will try to develop systems that are both economically efficient with competitive high quality products, and simultaneously resilient to change and efficient in meeting climate and environmental goals" says Professor Tommy Dalgaard, the Project Coordinator from Aarhus University. "Our hypothesis is that systems with mixed production systems are often both economically efficient and sustainable in terms of climate and environment. They are more adaptable to change. And that is what we, together with our many partners, will investigate in more detail in this project." says Tommy Dalgaard.
Lise Andreasen from ICROFS, AU will be assisting with the daily project coordination. She explains: "In large parts of Europe, monoculture is widespread. In Denmark, there are e.g. areas with high livestock density, which may result in accumulation of nutrients that can damage the environment and pollute our water resources. In mixed farming and agroforestry systems, the aim is to improve several parameters at the same time, such as biodiversity, climate, and sustainability in general. For example, we see a growing interest in various forms of agroforestry in Denmark, both due to increased carbon sequestration and an effect on biodiversity."
Agriculture as in the 'good old days' - in a modern version
In agriculture, as in so many other industries, there has been a tendency to specialize in crop production, livestock production, agroforestry, etc. However, according to researchers, great advantages might be achieved from increased cross-disciplinary collaboration and less specialization on the individual farm, at the landscape level, or in the supply chain.
"In former times, farms were more diverse and had, for example, both crop production and livestock production in the same farm. To a large extent we have specialized in order to be competitive, but the world is no longer as simple as that. We are more and more dependent on collaboration across systems and on being resilient to change. In addition, a lot of good things can be achieved from agricultural production carried out in greater harmony with nature," Tommy Dalgaard says.
According to the researchers, there are many different examples of mixed farming. It can be a mix between livestock, crops, trees and nature. And it can take place within a field, a farm, between farms or even in an entire landscape or food-chain.
"It is important to remember that many farmers and producers in the food chain, already work with more mixed systems. They compete, not because of smarter technological solutions only, but because they are able to work together and harvest synergies. They may have advanced crop rotations and collaboration between farms, e.g. sharing equipment, land, manure resources etc. In other situations farmers are competing and do not share experiences. In Denmark, one example is our biogas sector and a growing local collaboration on biomass technology for combined protein, feed, food and energy production based on green grass. It is a mixed system at landscape level" Tommy Dalgaard explains.
Farmers learn from farmers
And this is the kind of collaborations the new EU-project will focus on: The whole project is built around networking and learning.
"The backbone of the project is a network of farmers who have a lot of knowledge that others can benefit from. A farmer in Denmark may work in one way, while a farmer in France do it differently, and maybe the two can learn something from each other. There are, for example, networks in the project within agroforestry, where you have trees together with crops or livestock, where the different partners can share experiences and perhaps create new and more adaptable and sustainable cultivation systems" Tommy Dalgaard furthermore explains.
During the four years the project will last, the plan is to develop many different networks across Europe covering a wide range of different mixed agricultural and agroforestry systems. And in addition to the learning that will take place between the partners, it will also create a foundation of scientific knowledge about the various methods and systems that can help to develop the European agricultural sector in a sustainable direction.
"It is not every day that we win such a project" Tommy Dalgaard says "and we will be using all our competencies, but I have no doubt that the knowledge we gain from the project will help to increase the sustainability and the resilience of agriculture in Europe, not the least in relation to climate change."
Further information
Professor Tommy Dalgaard, Department of Agroecology, Aarhus University.
E-mail: tommy.dalgaard@agro.au.dk
Tel: +45 8715 7746


About the mixed project
MIXED is an EU-project consisting of 19 partners from 10 different EU countries. Aarhus University, Department of Agroecology in Foulum, is the coordinator of the project, while the International Center for Research in Organic Food Systems (ICROFS) at Aarhus University is responsible for communication. The project duration is from October 2020 and 4 years onwards. The project has a budget of DKK 7 million Euro. The partners are: Aarhus University (DK), Forshungsinstitut für Biologischen Landbau Stiftung (CH), Aberystwyth University (UK), Wageningen University (NL), Scotland's Rural College (UK), Institut National del la Recherche Agronomique (FR), Universitaet fuer Bodenkultur Wien (AT), Instytut Uprawy Nawozenia I Gleboznawstwa, Panstwowy Instytut Badawczy (PL), Institute of Agricultural Economics (RO), Organic Denmark (DK), AGROOF (FR), Consultatoria Agro Industriatrial (PT), Instituto Superior de Agronomia da Universidade de Lisboa (PT), Scottish Agricultural Organisation Society Ltd. (UK), Institute for Rural Development Research (DE), Fundacja Imienia Stanislawa Karlowskiego (PL), Arbeitgemeinschaft Schwäbisches Donaumoos (DE), Hochstamm Suisse (CH) og The Association "Local Action Group Făgărașul de Sud -Land of Posadas" (RO).