Common visions for mixed farming and agroforestry systems in Europe – but different pathways to get there
To develop an understanding of the current state of mixed farming in Europe, online back casting workshops were conducted and analysed in all 10 countries participating in the MIXED project.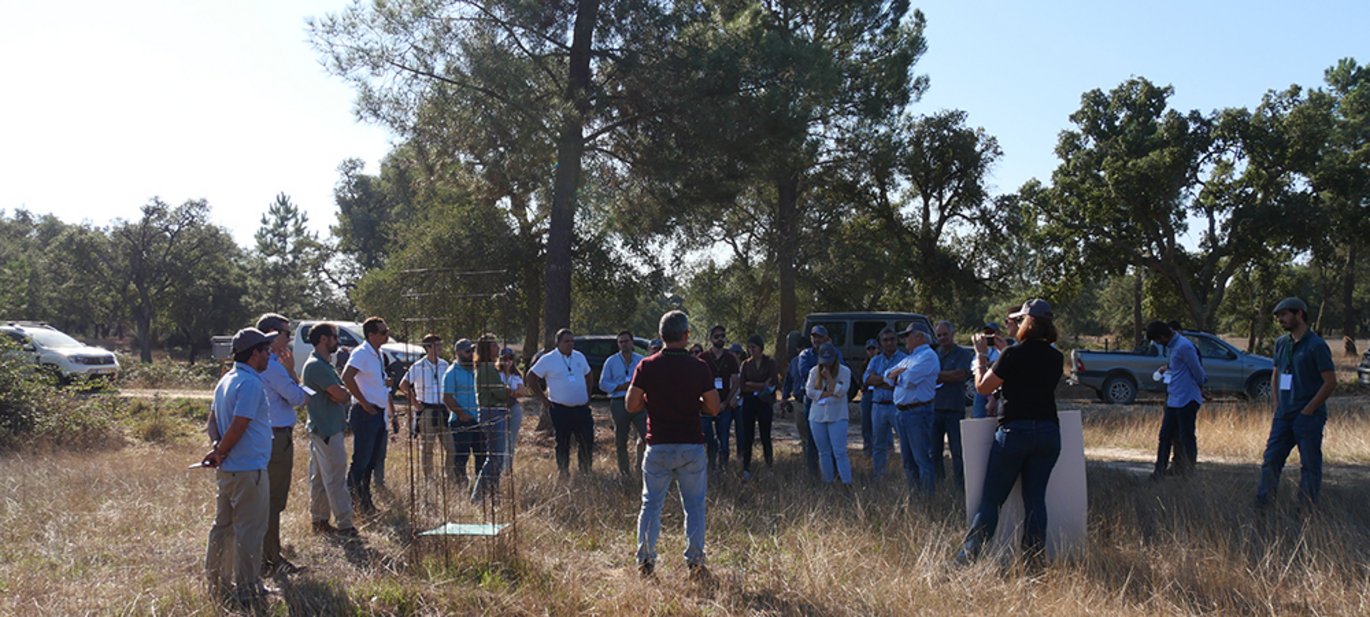 The purpose of the workshops was to visualise the desired future states of mixed farming and their contexts and to identify implementation needs for achieving those future states.
To enable a broad discussion of the challenges and future visions for mixed farming and agroforestry systems (MIFAS) in each of the countries, a wide range of stakeholders were represented at the workshops; included but not limited to stakeholders from farming unions, farming cooperatives, supply chain members, NGO's (environment, wildlife etc.), policy makers, researchers and advisors.
Dr Pip Nicholas-Davies from Aberystwyth University, who organised the back casting workshops together with Simon Payne (Aberystwyth University) and Dr Robert Home (FIBL) explains:
"Regardless of the country or region in which the workshop took place, or the type of mixed farming and agroforestry systems under discussion, the challenge themes that we identified were remarkably similar, whereas the 'implementation needs' to meet the ideal future visions often were more country specific and pointed to different possible pathways to achieve the ideal future visions. For example, both in both the Scotland and Romanian workshops, policy challenges related to farm structural issues were identified as barriers to mixed farming. In the case of Scotland it was the high number of short term farm tenancies acting as a barrier to long term agroforestry systems, and in Romania it was land fragmentation (small farm and plot sizes) that was acting as a barrier to economically viable mixed farming systems. Participants in both workshops envisioned these barriers being removed through policy change in order to support increase MIFAS in their respective countries."
The following six broad themes of challenges were identified from the workshop outputs:
Technical issues

Knowledge and skills

Farm business

Supply chain

Policy

Cultural challenges.
Each of these individual challenges is further divided into sub-categories. The full report and overview of categories can be found here.
Pip Nicholas-Davies adds that "the outputs from these workshops are extremely important for not only providing context for the development of mixed farming and agroforestry in Europe but they also provide alternative future pathways and scenarios for testing in the various activities in MIXED."
Informed decision making
Although it is clear that the MIXED project cannot provide answers to all the challenges raised in the workshops, MIXED will go a long way to facilitate more informed decision making by stakeholders regarding the development of sustainable and resilient mixed farming and agroforestry systems - through participatory research, data collection and analysis, scenario modelling and communication activities.
Fact box
A participatory back casting approach was implemented to identify possible transition pathways to future sustainable mixed farming systems. Back casting sets targets at a future date based on expert judgment, best available technologies and other factors, with technical pathways subsequently developed for achieving those targets by working backwards in time towards the present. It is a problem-solving approach which enables stakeholders to set priorities, rank solutions and identify steps that need to be taken (and when) to reach desired outcomes.
The back casting workshops were conducted in all 10 countries participating in the MIXED project. In total 13 workshops took place in the UK (Scotland), Austria, France (2), Germany (2), Denmark (2), Portugal, Poland, Switzerland, Romania and The Netherlands.