Out now: The League of Nations – Perspectives from the Present
Karen Gram-Skjoldager (Associate Professor - Aarhus University) and Haakon A. Ikonomou (Associate Professor - University of Copenhagen)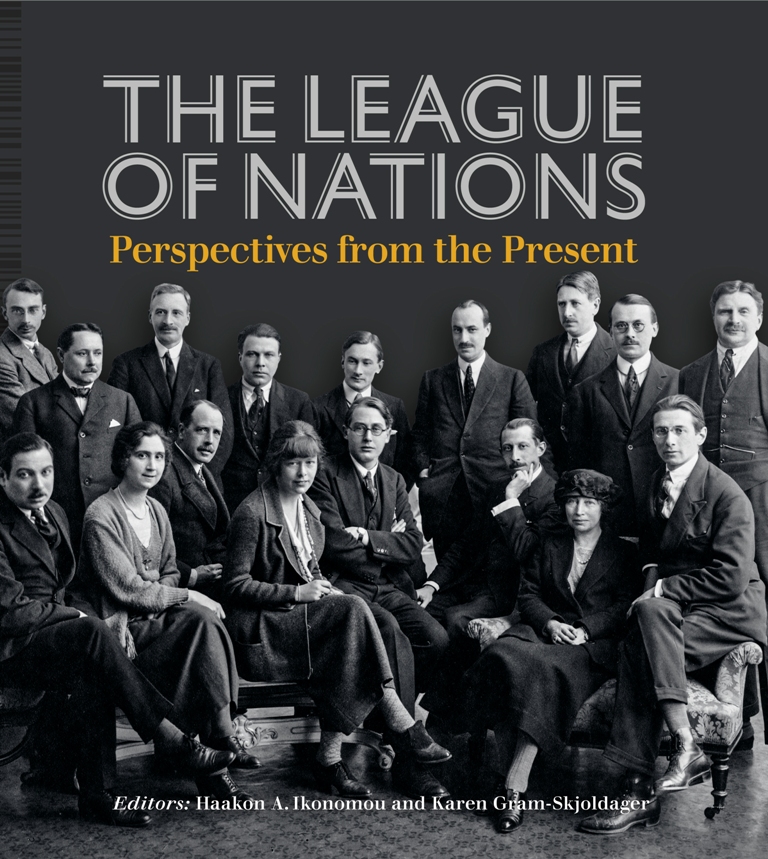 The cover of the edited volume. The Translation and Interpretation Service of the League Secretariat looking back at us.
Last Tuesday was a big day. It was the day that we launched The League of Nations – Perspectives from the Past at the Palais des Nations as part of the UN's celebration of 100 years of multilateralism in Geneva.
The book has been long in the making and even though our contributors have been an absolute delight to work with (they really have!), it was only by the skin of our teeth that we got the book ready for the centenary of the Versailles Treaty.
But now it is here and we hope you will enjoy reading it as much as we have enjoyed making it.
To readers of this blog, a good deal of its content will be familiar. In the book, we have gathered and expanded on a selection of the blog posts that we have had the pleasure to host over the last three years. We have also added a few brand new chapters, amongst others, a concluding essay by Patrick Finney. The result is a book that displays a wide variety of cutting-edge research on the many ways the League of Nations shaped its time and continues to shape our contemporary world. The book is an accessible and richly illustrated edited volume with more than 70 Illustrations that offers bite size studies into how the League affected the world around it and the lives of the people who became part of this 'first great experiment' in international organization.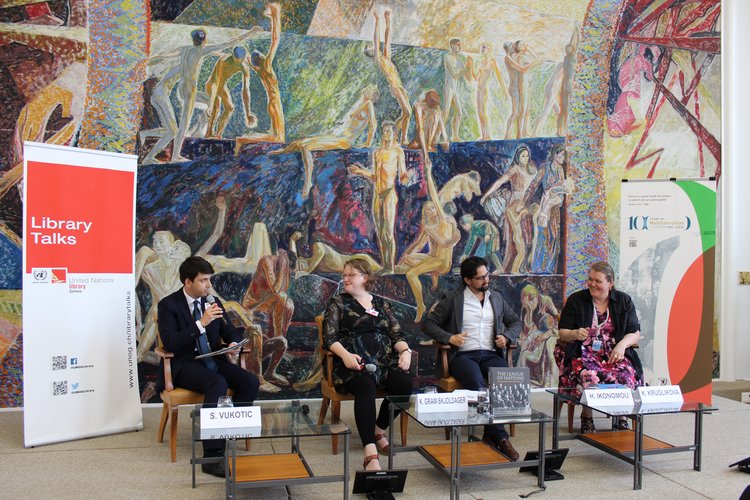 Mid-discussion: Moderator Stefan Vukotic (Chief, Archives Management Unit, Institutional Memory Section, UN Library) connecting past, present and future,
with Kira Kruglikova (on the right - Chief, Production and Support Service, Division of Conference Management, UNOG) taking care of the "present" and "future" part.
It is our hope that taken together, the contributions in the book demonstrate how the League of Nations is serving as an 'academic site' where international history as a discipline has re-invented itself by integrating new approaches from social, cultural and media history. We are particularly thrilled that many of our contributors are researchers at the early stages of their careers who are just now plotting out exciting new territory in international history.
For those interested, the book is available for online purchase at the Aarhus University Press website: https://en.unipress.dk/udgivelser/l/the-league-of-nations/