Study trip to Jerash, September 2018
Summary by Research assistant Eva Mortensen.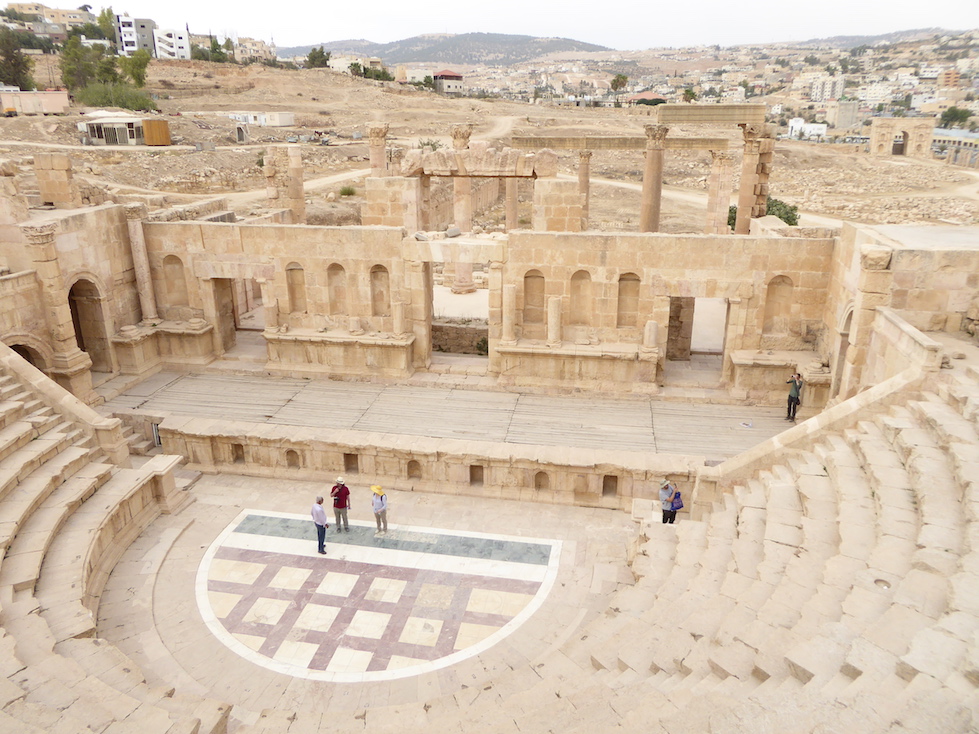 Was these great masses of earth moved by hand or by nature? What was seen by nineteenth-century travellers in exactly this spot? Which contexts are relevant when radiocarbon-dating mortar samples?
This was some of the questions discussed during a study trip to Jerash in Jordan in late September 2018. A small group of UrbNet affiliated travelled to Jerash to visit the excavation site of the Danish-German Northwest Quarter Project. The aim was to study the groups of finds that have been excavated over the last five years – more specifically glass and mortar. The visit was intended to clear up any outstanding questions in preparation of the project's final publications, which are expected for publication in 2020. See also the recent article on Jerash glass in Geoarchaeology (https://onlinelibrary.wiley.com/doi/abs/10.1002/gea.21684).
But during the visit, much more than glass and mortar were discussed, and the question of the great masses of earth that has been moved around at the site over centuries was of special interest. Could an earthquake have caused it, could soldiers have done it in Late Antiquity, or has something else been at stake in Jerash? Visiting Jerash with the earliest drawings and photographs taken of the site, this was also discussed through the point of view of a nineteenth-century traveller. On the landscape of Jerash, see also the recent article in PNAS (http://www.pnas.org/content/early/2018/05/22/1721509115).