Coordination of integrated pest management on the agenda
C-IPM has prepared a strategic research agenda for integrated pest management in Europe with the aim of promoting coordinated efforts in the area.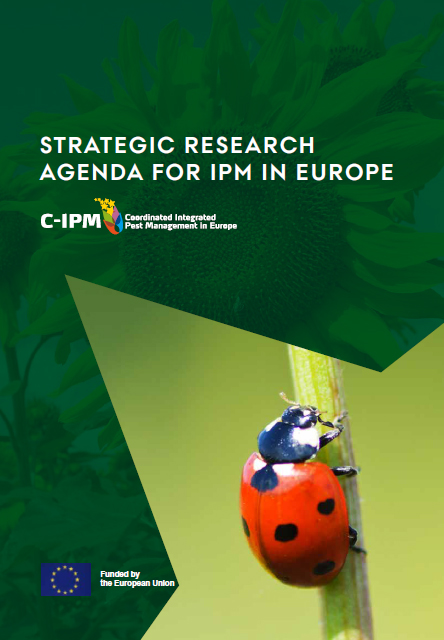 A strategic research agenda for integrated pest management in Europe has been prepared by Coordinated Integrated Pest Management (C-IPM). C-IPM is a European Research Area Network (ERA-Net) that aims to align national research programmes on integrated pest management in Europe. C-IPM consists of 34 partners from 21 countries.
The C-IPM strategic research agenda provides recommendations regarding future European and national integrated pest management (IPM) research challenges and on how to enhance implementation of IPM for sustainable crop production. The document is intended for researchers, policy makers and all stakeholders involved in the sector of plant protection.
The strategic research agenda is based on results of previous initiatives of the Standing Committee of Agricultural Research Collaborative Working Group on IPM (SCAR CWG). C-IPM has mapped national research needs and priorities and held workshops on national research programmes and infrastructures. The results of these efforts have been used to elaborate and complement the SCAR report in order to prepare the C-IPM strategic research agenda.
Identifying gaps and enhancing implementation of IPM
The overall objective of the strategic research agenda is to describe short, medium and long-term priorities for IPM research. The aim is to identify gaps and enable enhanced implementation of IPM in Europe. The short-term agenda seeks to create a forum for exchange and identification of IPM research and development priorities, connect existing initiatives, and coordinate joint transnational research calls.
The strategic research agenda will lay the groundwork for the implementation of joint transnational research. In this context, the agenda has the following specific objectives:
· Support network IPM-related research and create synergies based on a status quo survey of existing research activities on IPM within the EU
· Identify overlaps and gaps to avoid duplications as well as opportunities and complementarities for improved transnational coordination and joint initiatives on research
· Enhance pre-existing and establish new linkages between research programmes and initiatives towards coordination of IPM research and development in Europe
· Identify future challenges for European crop protection which require IPM solutions
· Feed emerging research demands to meet these challenges into the Horizon 2020 framework programme
· Identify opportunities and mechanisms for knowledge transfer and sharing and training and dissemination of information of IPM research
Four key strategies to overcome major challenges have been identified:
· Focus on multidisciplinary research
· Changes in paradigm
· Strengthen infrastructure and knowledge exchange
· Develop alternatives to pesticides
The most important topics, identified by the C-IPM partners, have been categorised in four core themes. Each core theme includes a number of topics that reflect the current priorities and future research needs of the partners and consequently represent short to mid-term IPM priorities. The four core themes are:
· Preventive and sustainable (pest) management
· Alternative to conventional pesticides and innovative control
· IPM in minor crops
· Drivers and impact of IPM
Facts about C-IPM
· C-IPM is the first transnational network of research programme owners and managers funded by the EU that aims to align national research programmes on IPM in Europe.
· Thirty-four organisations belonging to 21 EU Member States and Associated Countries are collaborating in this network.
· C-IPM aims to play a central role by coordinating joint research and transnational calls concerned with IPM
You can download the C-IPM Strategic Research Agenda for IPM in Europe here and the executive summary here.
For more information please contact Dr. Antoine Messéan, project coordinator, e-mail: Antoine.Messean@grignon.inra.fr, telephone: +33 (0) 1 30 81 52 09