Current status of the P2P CPP project
The P2P CPP team aims to develop a safe and efficient means of getting drugs into cells. This aim is relevant for a broad range of potential drugs with intracellular targets. Here, head of the project Hanne Poulsen, provides a status update on the P2P CPP project.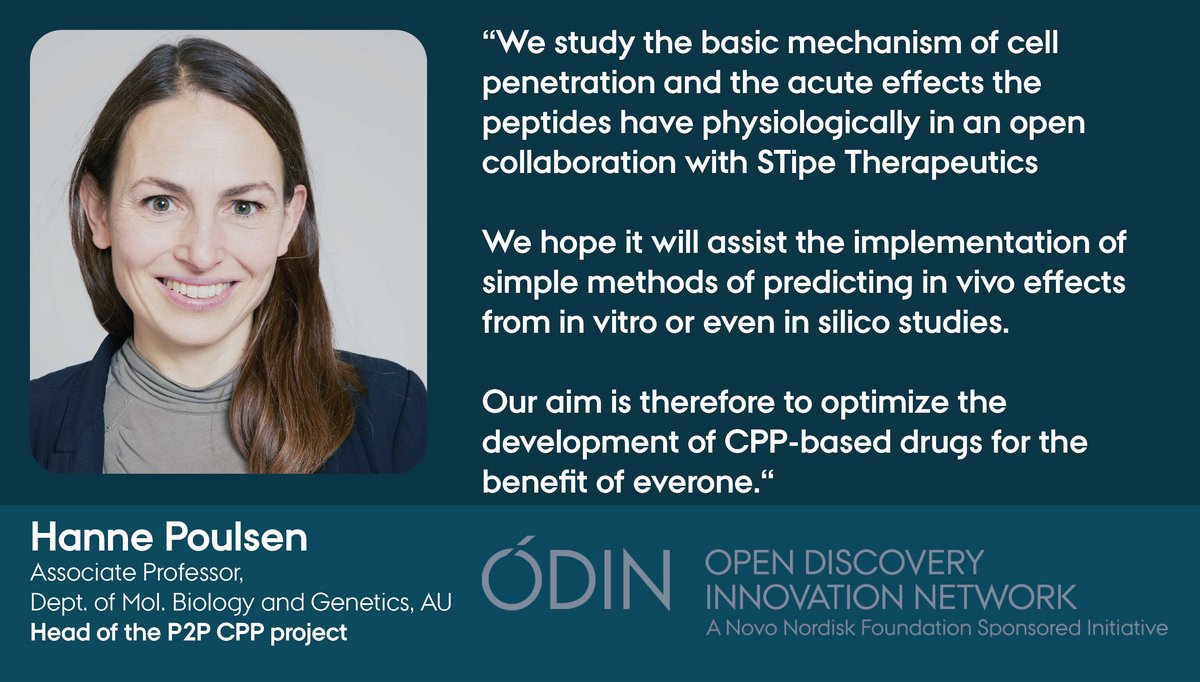 Cell penetrating peptides (CPPs) used therapeutically for drugs that cannot enter the cells without help. The aim of the P2P CPP project is to gain a general understanding of the CPPs - together with Stipe Therapeutics, who are industry partners in the project.
"We'd like to know more about the side effects, that CPPs can cause - and why these effects arise." says Hanne Poulsen, head of the P2P CPP project, and continues:
"These are intriguing, basic science questions, but answering them would also be of great practical use for industries aiming for intracellular targets".