"I don't trust my bones" – The construction and function of the language of pain
Lecture by Morten Sodemann, professor, infectious diseases, University of Southern Denmark, and director, the Migrant Health Clinic, Odense University Hospital.
Info about event
Time
Friday 13 November 2020,
at 13:00 - 15:00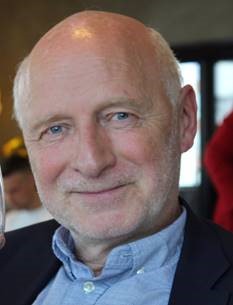 "I don't trust my bones" – The construction and function of the language of pain
The language we develop around illness is highly personal, acquired from the first time a human being is aware of illness at the age of 2-4 years and conceptually expanded every time we are ill, experience a new symptom or find out how to tackle illness. The language philosopher Wittgenstein showed that the child with age learns to replace the feeling of pain with the word pain. But the word's function and (social) meaning are coded early in childhood, before the language acquisition really sets in, and is dependent on parents '/ surroundings' reactions and regulatory support in the event of pain. We learn to have a stomach ache before we learn to say stomach, we learn to be scared and sad as an emotion before words are put on long after. The language of pain is imprecise, almost chaotic and closely linked to anxiety and physical discomfort, but we learn it slowly. Patients need time and peace to translate the inner chaos into a socially acceptable controlled adult language and thus gain the health professional's respect and recognition for his symptom. It is important for patients to have a witness to their pain and loss of function, primarily among friends and family, secondarily in health care, but the witnesses influence and change the patient's pain experience and the significance of the pain. Is the pain destroyed when it is made publicly available for negotiation by forcing its owner to put it into words? How can we understand pain without destroying its function?
Please register with Mia Korsbæk in order to get a zoom link