Archive Archaeology
New book series by Professor Rubina Raja.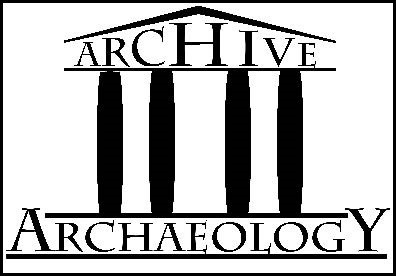 The new book series Archive Archaeology is dedicated to the exploration of archaeological and historical archival material.
Archive Archaeology aims to make previously unpublished material, such as excavation reports and different material from museums and archives around the world, available to readers for the first time. There is an abundant amount of such material, and it is oftentimes inaccessible and typically uncited in scholarship, despite often holding crucial information about archaeological sites as well as objects. In the new series, archival material will have a devoted place of publication in combination with new research materials and wider discussions.
Furthermore, the new book series seeks to promote research exploring methodological and theoretical discussions around archive material. This will be done within the framework of wider discussions about handling and disseminating cultural heritage. Combined, the two aims and approaches of Archive Archaeology provide a unique forum for new research into archival and legacy data.
The series Archive Archaeology will be published by Brepols Publishers (Turnhout) and is interested in publishing monographs and edited collections in the disciplines of archaeology, history, archival sciences, excavation history, cultural heritage, museum studies, legacy data, and reception history. The geographical scope is global, and the series covers excavation material from all time periods. The main language of the series will be English, but French, German, Italian, and Spanish is also accepted.
General Editor
Rubina Raja (Aarhus University)
Advisory Board
Jennifer Baird (Birkbeck, University of London)
Olympia Bobou (Aarhus Universitet)
Jon Frey (Michigan State University)
Christopher Hallett (University of California, Berkeley)
Fotini Kondyli (University of Virginia)
Amy Miranda (Aarhus Universitet)